 Is McDonald's trying to bribe bloggers? The fast food mega-chain is assembling a group of 400-some bloggers who will reportedly receive free gifts and all-expenses-paid parties in exchange for positive posts about the company.
McDonald's has been the target of numerous critics in past years, including most recently those who take issue with the company's top tier sponsorship of the Olympics. Such opponents argue that a company whose products have been linked to obesity in adults and children should not be the face of one of the world's most high-profile athletic events.
The blogger initiative, which will likely be rolled out in the UK over the next year, is being painted by McDonald's PR consultant Josh Ainsfeld as a way to "teach" ordinary people how to become advocates through social networking sites like Facebook.
This isn't the first time McDonald's has made an appeal to bloggers. Last year, the company courted mommy bloggers when it overhauled its Happy Meal offerings. Bloggers were compensated for participating in its "Wholesome Choices" program, though the company reportedly did not tell them what to purchase or what to write.
Many who did take part, however, wrote positive things. One participant, Lauren, the first-name-only blogger behind Happily Mother After wrote about her decision to blog for McDonald's.
"Seeming to be a bit of an oxymoron ... McDonald's and Wholesome Choices ... I was curious. But after doing some research and finding out more about the program, I decided to jump on board."
Earlier this month, The New York Times published a story that gave interesting insight into McDonald's other appeals to bloggers. In 2010, the company flew 15 bloggers to Chicago, put them up in a grand hotel and game them a tour of the company's headquarters in Oak Brook. The trip included a McFlurry-making workshop in a test kitchen, a visit to a nearby Ronald McDonald House and a photo session with McDonald's clown-ed out mascot, Ronald.
McDonald's U.S.A's director of social media, Rick Wion, explained the appeal of bloggers to the company.
"Bloggers, and specifically mom bloggers, talk a lot about McDonald's," he says. "They're customers. They're going to restaurants." And even more important, these women have loyal followings. Why not let them behind the curtain, hope they like what they see and let them tell readers about it? "We identified them and said: 'These are our key customers. These are key influencers for our brand,' " Wion says. "We need to make sure we're working with them."
The blogging push joins other McDonald's ventures into the spheres of social media. The same Times article also detailed a Twitter-boosted campaign "highlighting some of the real-life farmers and ranchers who supply McDonald's with its ingredients."
McDonald's paid to appear at the top of the trends list on Twitter's homepage, which drove significant traffic to commercials stressing the natural aspects of ingredients and the farmers that grow them.
Before You Go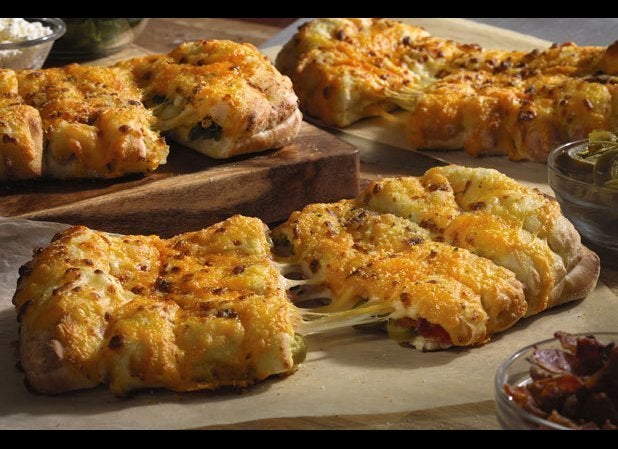 The Worst Fast Food Creations of 2011
Popular in the Community