Update 4/20: McDonald's will begin testing its all-day breakfast menu Monday, April 20 in participating San Diego restaurants. Incidentally or not, the day is often recognized as an international weed smoking holiday. Hungry tokers may be excited by the news, but Micky D's won't be offering its entire breakfast menu: The chain will serve just nine items after the 10:30 a.m. cut-off, Burger Business reports. The Egg McMuffin, Sausage McMuffin with Egg, Sausage Burrito, Sausage McMuffin, Hash Browns, Hotcakes, Hotcakes and Sausage, Fruit & Maple Oatmeal and Fruit 'N Yogurt Parfait will be available all day.
McD fans will notice the absence of the beloved McGriddles and the Steak, Egg & Cheese Bagel among a few other favorite morning offerings. The news may be a little lackluster for some. Others, clouded by a haze, likely won't mind the omissions.
Update 3/30: According to a McDonald's representative, starting in April, the chain will begin testing all-day breakfast at select restaurants in the San Diego area.
If you've dreamed of a day in which Egg McMuffins could be purchased way after the weekday 10:30 a.m. cut-off, you may be in luck: McDonald's plans to test all-day breakfast in the coming months, CNBC reports.
"Our industry sources inform us that McDonald's US plans to test all-day breakfast -- breakfast items for sale throughout the 24-hour day -- in one domestic market, with the test set to begin within the next month or two," Janney Capital Markets revealed in a note on Monday.
Experts have previously explained that McDonald's limited breakfast hours exist due to kitchen limitations.
Scott Hume at BurgerBusiness.com told Business Insider that Mickey D's hasn't capitalized on breakfast because of capacity issues. Come 10:30 a.m., the chain relies on its toasters and grills for other menu favorites, like chicken nuggets and burgers. For breakfast, McDonald's doesn't currently offer a made-to-order option. "Its customer traffic is too great for that," Hume told Business Insider. "So eggs and sausage are pre-cooked and held for breakfast sandwich assembly."
HuffPost has contacted McDonald's for comment -- we'd like to know what will change to enable the kitchen to host McMuffins and McNuggets in harmony. This story will be updated when we hear back.
Related
Before You Go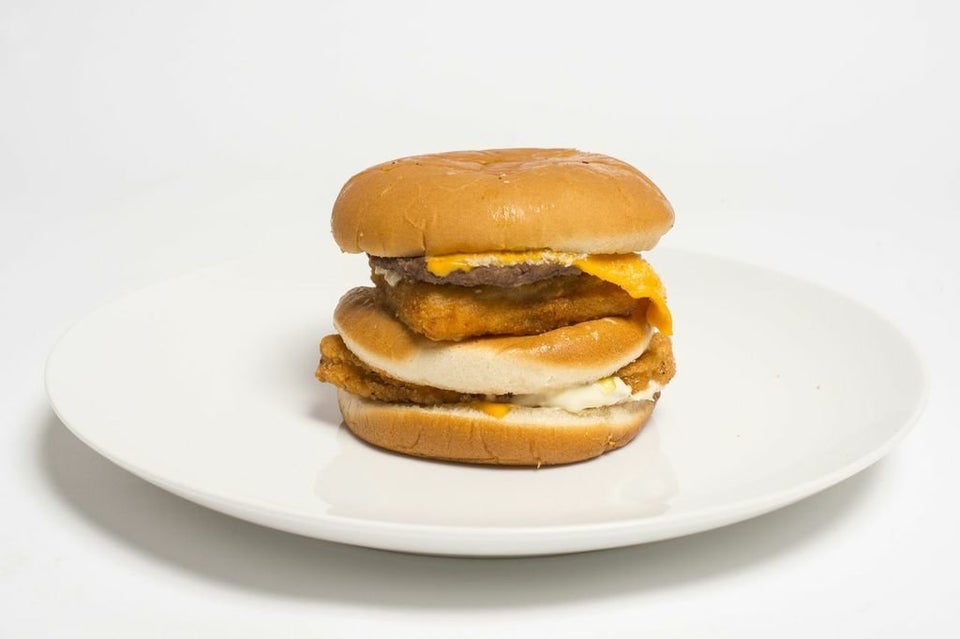 McDonald's Secret Menu