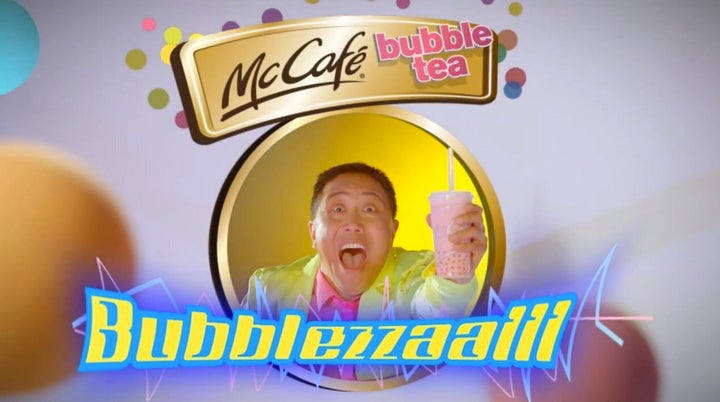 McDonald's McCafe locations in Germany have a new addition: Bubble tea.
For the uninitiated, bubble tea is a Taiwanese iced tea beverage filled with chewy globules of tapioca. It's grown in popularity over the last two decades in the States, Europe and much of Asia, but we believe this is the first time a major global fast food chain has attempted to cash in on the trend.
The new bubble tea line will be available starting June 11, with offerings numbering 250 in possible combinations. Tea choices include black, green or white tea, all with or without milk. Syrups in flavors like lemon, vanilla, peach, passion fruit or mango are added options.
Berlin-based bubble tea chain BoboQ told Taiwan Today that it welcomes McDonald's move, but suggested the new bubble tea is a far cry from authentic. "Those who want the authentic drink will come to our shops," a company spokesman said.
Judge for yourself and watch the McDonald's bubble tea ad below.