McDonald's Corp. has announced its commitment to begin purchasing "verified sustainable beef" during 2016 following a two-year ramp up during which it will "listen, learn, and collaborate with stakeholders from farm to the front counter to develop sustainable beef solutions."
The change can't happen faster because McDonald's sells about 1 billion pounds of beef annually in the U.S. Fiddling with its beef supply is a rather large undertaking. There's also the matter of semantics "because there hasn't been a universal definition of sustainable beef," McDonald's explains on a new page on its corporate website, initially reported by GreenBiz.com. Further, the beef supply chain is fragmented with ranchers, suppliers, slaughter houses and patty producers working independently.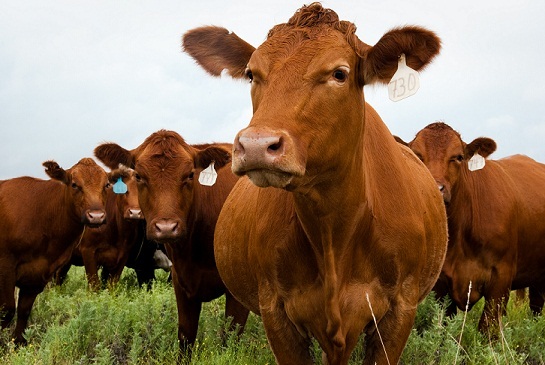 McDonald's says it has worked with World Wildlife Fund, beef suppliers Cargill and JBS and others since 2011 to create a Global Roundtable for Sustainable Beef. That consortium now has "has drafted guiding principles and best practices for sustainable beef -- a breakthrough for the beef industry, and for McDonald's," according to the company.
McDonald's says its timetable is to support development of global principles and criteria in 2014; develop targets for purchasing verified sustainable beef; and finally to begin purchasing sustainable beef in 2016.
Why do it? Because "burgers remain some of our most iconic menu items," McDonald's says on its site. Additionally, "we want to do our part to improve environmental practices in the way beef is produced, support positive workplaces in the beef industry, and drive continuous improvement in animal health and welfare. Plus, we envision doing all of this while providing affordability and quality, along with economic viability for those who raise cattle and produce beef."
Supporting sustainable farming is not only the right thing to do, it makes marketing sense as well, of course, McDonald's faces increasing competition from chains such as Elevation Burger, B. Good, BurgerFi, The Counter, Farmer Boys, South St. Burger Co. and others that sell natural beef as well as a host of independent burger bars built around offering fresh, natural beef.
According to researcher Technomic's 2011 Center of the Plate Beef & Pork Consumer Trend Report, 23 percent of adults said they are willing to pay "slightly more" for beef (not just burgers) that is steroid-free. Another 11 percent would pay "significantly more" for the absence of steroids. Additionally, 21 percent say they'd pay slightly more for hormone-free, antibiotic-free and "natural" beef. That's enough of an endorsement to draw McDonald's attention.