All large-sized cups are not made equal.
In a fascinating Buzzfeed video posted to YouTube Sunday, watch a side-by-side comparison of the small, medium and large soda cups sold at McDonald's outlets in several countries around the world — including the U.S., Singapore, Japan, India, Canada and the United Kingdom.
You might be struck by just how much the sizes of the cups can vary from country to country; and also by how much bigger the cups in the United States, Singapore and Canada are compared to almost everywhere else.
These three countries certainly stood out in the clip for exceptionally large cups that were bigger -- sometimes significantly so -- than those sold in other countries.
Take a large cup at a McDonald's in the United States, for example, which holds about 32 ounces of liquid. This, says Buzzfeed, is one and a half times bigger than a large cup at an outlet in Japan. Sizing is so different, in fact, that a medium-sized cup in the U.S. is apparently bigger than Japan's large-sized one.
Related
Before You Go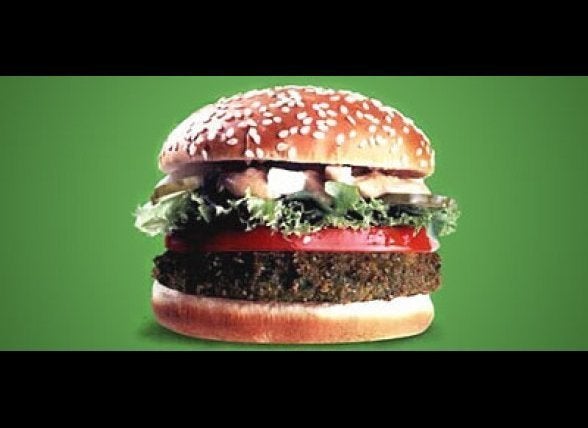 McDonald's Sandwiches From Around The World