McDonald's is trying Shakin' Flavor Fries again, but this time with a new positioning that's in line with its Create Your Taste platform and with millennials' affinity for DIY dining.
The Shakin' Flavor Fries are available now in Northwest Ohio and Southeast Michigan, complete with a "Which Shakin' Flavor Are You?" giveaway contest. A packet of seasonings is available at no extra charge. Flavors are Garlic Parmesan, Zesty Ranch and Spicy Buffalo. These are the same flavors tested last year in St. Louis.
But what's new is that Shakin' Flavor Fries now have their own webpage on the McDonald's USA site and a new pitch: "Customize Our World Famous Fries With Your Favorite Flavor." A McDonald's spokesperson said the Shakin' Flavor Fries are a local-option LTO and that a national rollout isn't planned at this time.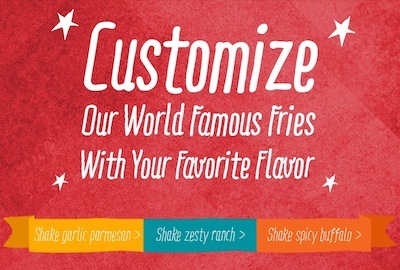 In February, McDonald's tested seasoning packets in Nevada (with Chipotle BBQ swapped in for Spicy Buffalo flavor) as a way to add flavor and spicy to Chicken McNuggets as well as fries. The seasoning concept has been a frequent LTO at McDonald's in Asia--often called Shake Shake Fries--and other areas.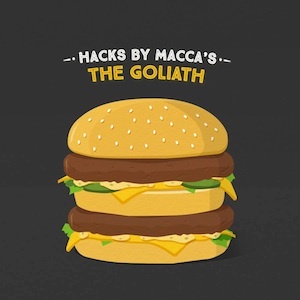 Customization has become a major menu mantra for McDonald's here and elsewhere. The Create Your Taste burger-customization platform soon will be available across Australia. McDonald's there also is using Facebook to promote "Hacks by Macca's," which are ways to customize core menu items. The latest (above) suggests asking for quarter-pound beef patties on a Big Mac (at extra cost, of course) instead of the usual 1.6-oz. patties. Burger customization platforms have migrated to France, Kuwait, Singapore and a few other market.
In the U.S. McDonald's is testing TasteCrafted, a smaller version of Create Your Taste customization. [Note: This article has been updated to include a comment from McDonald's Corp.]
Popular in the Community