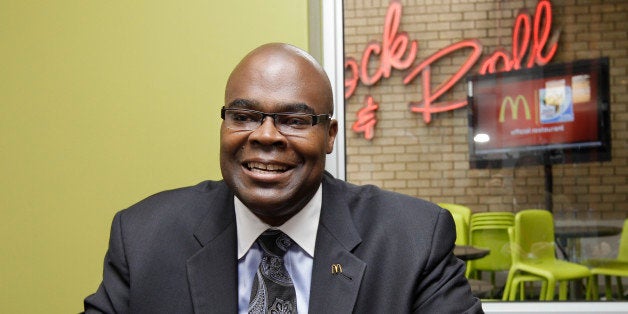 McDonald's CEO Don Thompson will step down later this year, the fast food chain announced Wednesday. Steve Easterbrook, the company's chief brand officer, will take over as president and CEO on March 1.
Thompson was one of a few black Fortune 500 CEOs. He has worked at McDonald's for nearly 25 years and has been CEO since 2012. His tenure leading the chain was marked by struggles for the burger giant, particularly in its home country. Sales at U.S. stores open a year -- an important metric for a restaurant chain's health -- stayed flat or declined for 13 months in a row until December, when they rose just 0.4 percent.
"It's tough to say goodbye to the McFamily, but there is a time and season for everything," Thompson said in a McDonald's statement announcing his departure.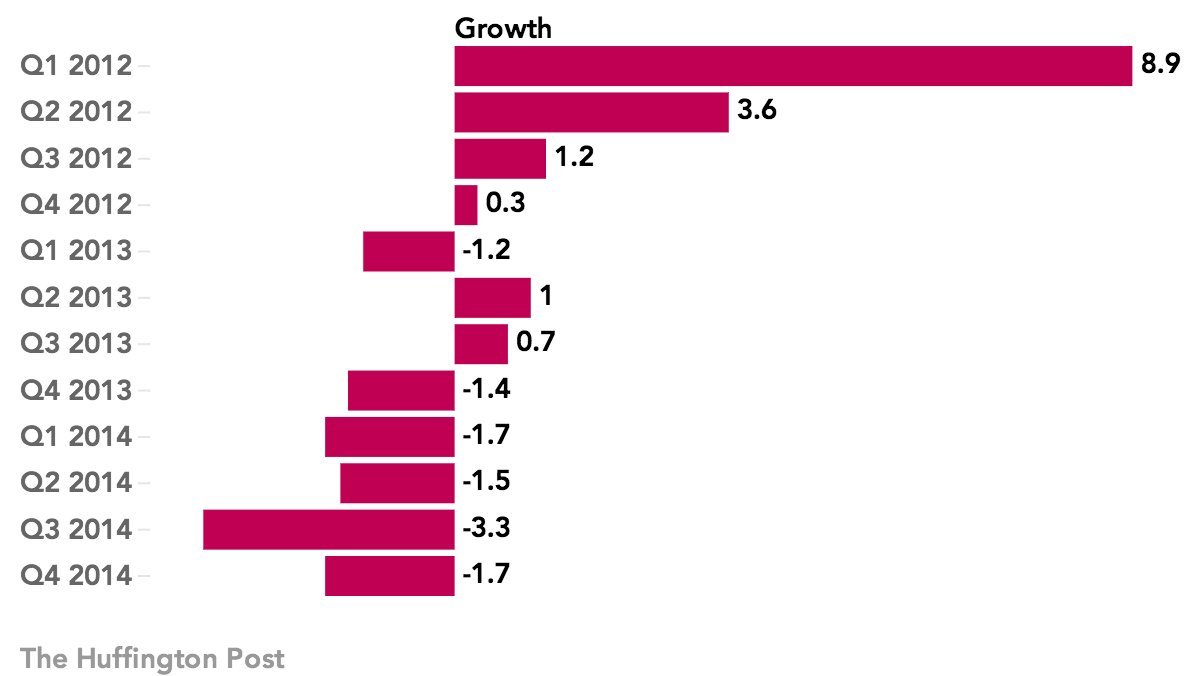 McDonald's quarterly U.S. same-store sales growth. Thompson became CEO in July 2012.
American diners have been fleeing McDonald's and flocking to fast-casual chains like Chipotle, Five Guys and Panera. In recent months, McDonald's has tried to woo them back by hawking its commitment to quality ingredients and offering diners the ability to customize their burgers with fancy toppings like guacamole and pepper jack cheese.
McDonald's replaced its U.S. president last year. Mike Andres, who took over in October, is overseeing a revamp of the chain's menu, which franchisees, investors and the media have blamed for longer wait times at drive-thru windows and at the counter, a more complicated kitchen and ultimately, declining sales. The fast food giant is cutting eight items from its menu, which had ballooned to more than 100 choices in recent years.
But the efforts haven't done much to move the needle. Ongoing fallout from a supplier issue in Asia also continues to weigh on the company. McDonald's profit dropped 21 percent in the most recent quarter from the same period a year earlier, the company announced last week.
McDonald's struggles aren't limited to getting diners interested in its food. The chain has been the main target of growing protests to raise wages in the fast food industry.

Related
Popular in the Community