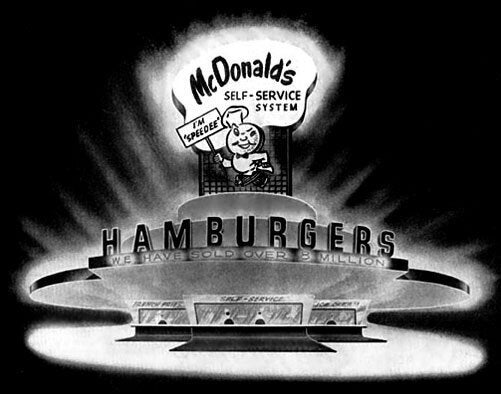 Sometimes we at HuffPost Small Business feel a little stigmatized as, well, "tiny." It helps to remember, on those days, that you have to start somewhere.
Take McDonald's. Once upon a time, the global behemoth was a tiny barbecue joint in San Bernardino, Calif. operated by two brothers. And it was a failure. Eight years later, the McDonald brothers reopened -- substituting china and silverware for paper wrappers and cardboard cups. Barbecue was out and burgers, fries and shakes were in. Once the brothers partnered with milkshake maven Ray Kroc in the 1950s, business boomed. Kroc later bought the brothers out and went on to grow the company.
These photos from the first McDonald's make the Dollar Menu look like the dining choice of the one percent. Back then, cheeseburgers were 19 cents and shakes cost two dimes. The location is now a free of charge museum, complete with a decaying sign, a slew of toys and artifacts and a strange poster where it looks like two employees are pledging their allegiance to the golden arches.
Enter the time machine and check out some photos of the original McDonald's around 1948 below: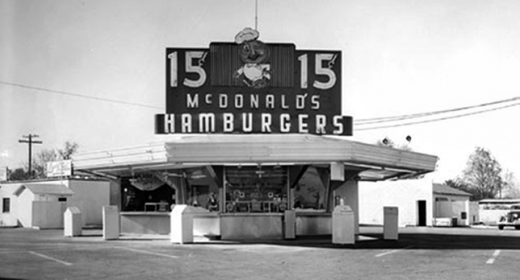 The First McDonald's, Circa 1948
CORRECTION: An earlier version of this story incorrectly stated that McDonald's had locations in 18 countries; the number is 118.
Related
Popular in the Community