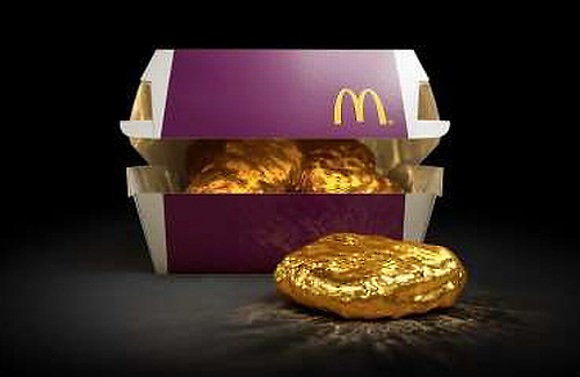 McDonald's Japan is hoping to spark a gold rush by giving away an 18-karat gold chicken McNugget, valued at around $2,000, as part of a social media contest featuring a bizarre new character.
And apparently it's working.
The offbeat contest has blown up on social media after the fast food chain revealed the unusual prize along with a banana-suited sauce thief named Kaito Nuggets -- aka Phantom Thief Nuggets.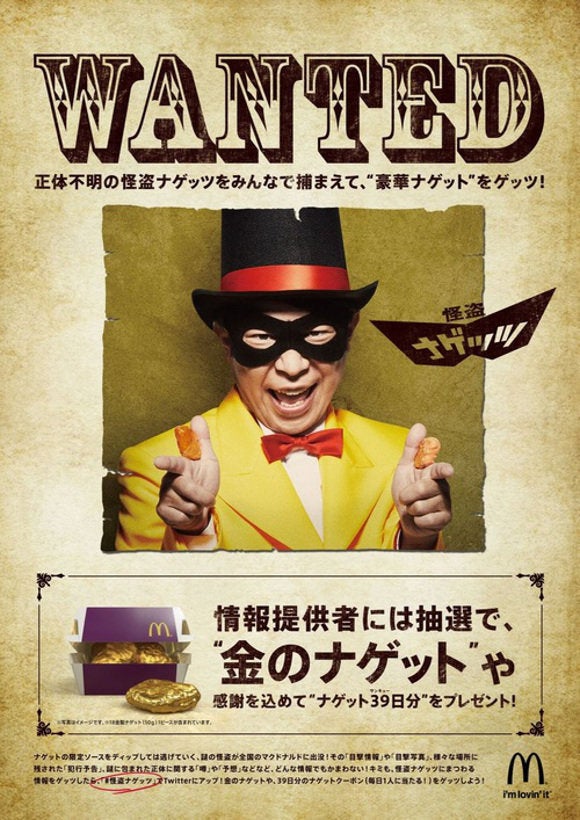 According to the contest's rules, participants are tasked with helping unmask the nugget-crazed villain by posting when and where he's spotted using the hashtag #怪盗ナゲッツ (which is "Kaito Nuggets" in Japanese, according to the chain).
"He may appear in some of McDonald's restaurants through the country, may throw out a ceremonial first pitch for a professional baseball game, or pay a visit to a prefectural governor making a surprising request entertaining people," McDonald's Japan stated in an emailed release.
The sauce thief is a way for McDonald's to introduce two new dipping sauces to Japanese consumers: a Creamy Cheddar Cheese Sauce and Fruits Curry Sauce. The contest runs June 8–28.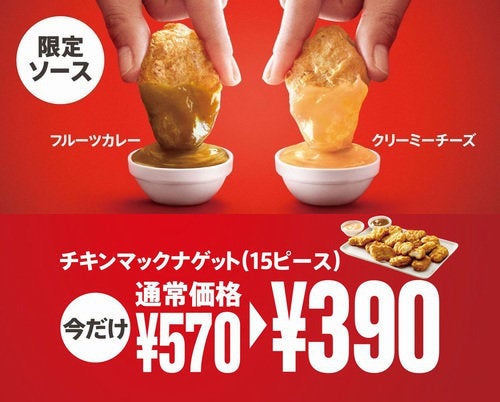 Though only one winner will get their hands on the approximately 50-gram golden nugget, 21 people will win a five-piece pack of nuggets for 39 days. (It's not clear how the winners will be selected.)
If the gold and sauce aren't enough to entice you, perhaps Kaito Nuggets' dance moves will be -- especially since the contest's commercial has been trending on YouTube in the U.K. as well as across Facebook (seriously).
Related
Before You Go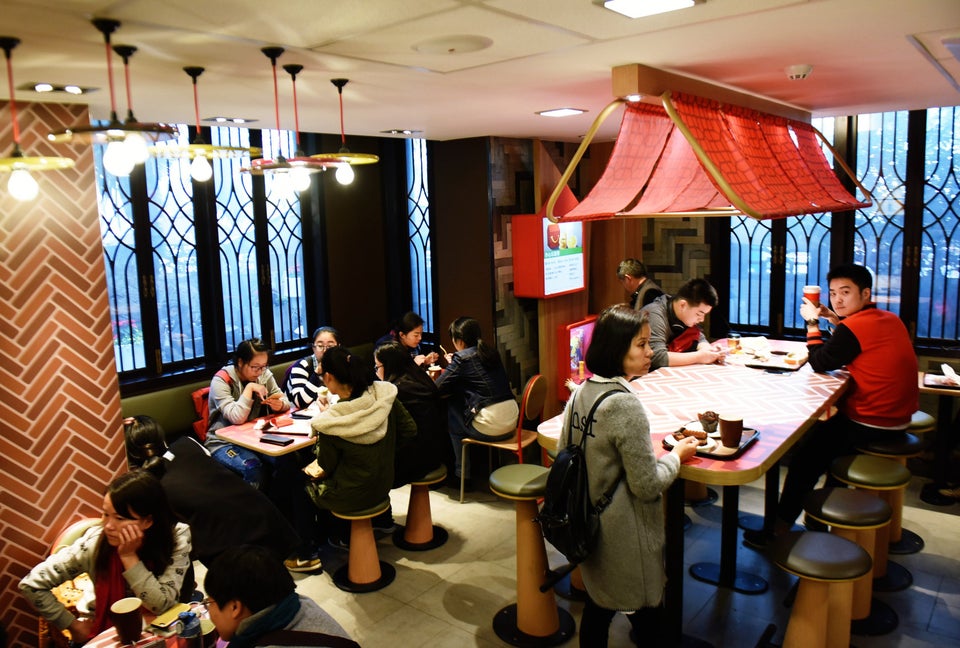 Historic Chinese villa turned into McDonald's