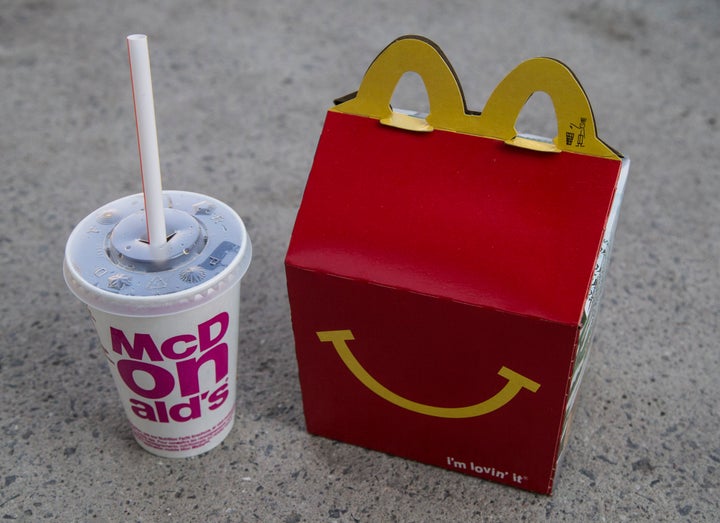 McDonald's Happy Meals are getting a makeover.
On Thursday, the global fast-food chain announced it is going to make worldwide changes to cut calories, sodium, saturated fat and sugar in its Happy Meals. The company said that by June, its Happy Meal menu that's on display in U.S. locations will feature only combinations that have 600 calories or fewer.
The company plans to do this by taking the cheeseburger off the Happy Meal menu altogether. Chocolate milk will also be temporarily nixed while it's reformulated to have less added sugar. Both the cheeseburger and chocolate milk will be available on request, however.
Other changes include adding bottled water as a beverage option and downsizing the french fries that come with a six-piece Chicken McNugget Happy Meal from small to kid's size.
The company also said that by the end of 2022, 50 percent or more of the Happy Meals listed on menus around the world will have 600 calories or fewer. They will also feature no more than 10 percent of calories from saturated fat, 650 milligrams of sodium and 10 percent of calories from added sugar.
Although the American Heart Association applauded McDonald's for implementing these changes, not everyone is sold.
"It doesn't matter how you dress it up," Alexa Kaczmarski of Corporate Accountability, a watchdog group, told NPR. "Happy Meals are vehicles for hooking kids on junk food and building brand affinity for life."