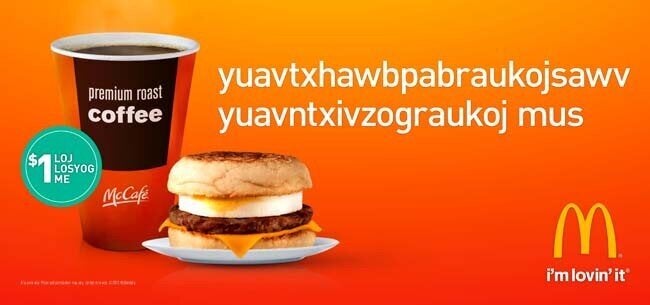 We imagine McDonald's started out with the best of intentions -- or at least the desire to sell its products -- when it began advertising in Hmong on billboards in St. Paul, Minn. The city is home to tens of thousands of Hmong people, which is more than any other U.S. city.
Unfortunately, it seems the fast food giant didn't take pains to double-check the grammar on the sign's text, which even to the untrained eye, looks a bit off.
As of now, the sign reads, "Yuavtxhawbpabraukojsawv yuavntxivzograukoj mus." Speaking to St. Paul Pioneer Press, local doctor Thai Lee sums up the community's grievances best. The text is wrong, missing key breaks in the language. "As it stands right now, it doesn't make sense at all."
But Lee's concern with the ad goes beyond grammar:
"I think it's great that more mainstream businesses are realizing the buying (and) consumer power of the Hmong community," he said. "(But) chronic diseases like diabetes, hypertension and obesity are already a major health concern in the Hmong community. Most of this is attributed to the changing westernized eating behaviors that Hmong people have adapted to. McDonald's should instead focus more on healthy eating."
McDonald's apologized on Tuesday for the ad in a statement from McDonald's Midwest Region's marketing director, Gregg Miskiel, published by the Associated Press:
We strive to reach our guests in relevant ways including the use of in-language messaging. While it was our intention to create a special message for our Hmong population in Minnesota, we now realize that an error was made in the translation of "Coffee Gets You Up, Breakfast Gets You Going." It was not our intention to offend anyone and we apologize for the error. We are working with our local advertising agency to correct these billboards and will re-post next week.
AdWeek's David Gianatasio wonders why McDonald's bothered to include text in their ad at all. "Simply plastering the town with 10-foot-high Big Macs, fries and Golden Arches should do nicely," he writes.
Related
Before You Go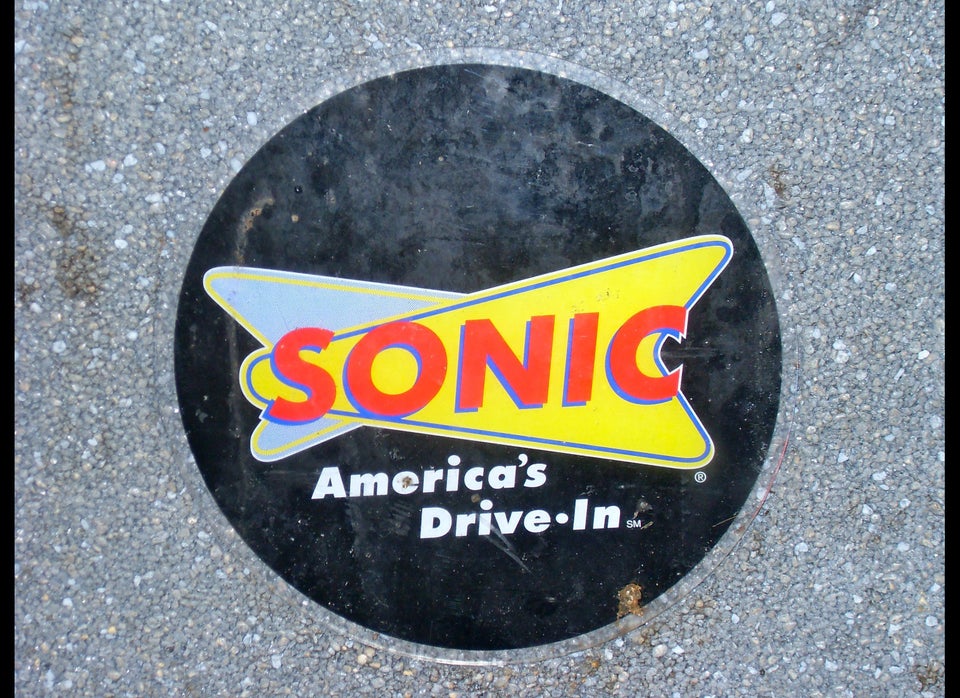 America's Biggest Fast Food Chains