 A McDonald's employee working overtime for nearly four months straight would make as much as the company's former CEO earned in just 60 minutes, according to an analysis published Tuesday.
The analysis, compiled by the financial information company NerdWallet, assumes the average salary of a McDonald's hourly worker is $7.73, based on information from self-reported salary site GlassDoor.com. Official figures on McDonald's worker pay aren't publicly available, but the median wage for fast-food workers overall is $8.90 per hour.
By comparison, former McDonald's CEO James Skinner raked in $9,247 for an hour of his precious time last year, according to NerdWallet. (The analysis focuses on Skinner and not current CEO Donald Thompson because full data on the latter's salary isn't publicly available yet.)
That means the average McDonald's employee would have to work for 3.86 months straight at an overtime wage -- or 1.5 times her regular hourly pay -- to match what Skinner made in an hour, according to NerdWallet.
"A lot of these companies are paying minimum wage or very slightly above that, and the disturbing fact is that even if a worker works 40 hours a week for a month, they're never going to get close to what the CEO makes for one hour alone," said Dana Lime, a senior analyst with NerdWallet and the report's author, in an interview.
McDonald's representatives note that the company offers opportunities for workers to move up the job and wage ladder. Some McDonald's executives, including Skinner, started out as crew members, McDonald's spokeswoman Heidi Barker Sa Shekhem wrote in an email. In addition, about 50 percent of current managers and 60 percent of McDonald's franchise owners started out as crew members, according to the company.
"McDonald's offers competitive pay, benefits, and flexible schedules to employees," Barker Sa Shekhem said. "We provide training and professional development for all of those who wish to take advantage of those opportunities."
Still, the analysis illustrates a wage dynamic that activists and workers aimed to highlight during strikes and protests at fast-food establishments in 100 cities last week: Companies and executives are raking in cash as workers struggle to get by on slightly more than minimum wage.
More than 50 percent of front-line fast-food workers rely on some form of government assistance, according to an October study from the University of California-Berkeley and the University of Illinois at Urbana-Champaign. At the same time, fast-food giants are able to save millions on their taxes by paying their CEOs huge salaries, a report from the Institute for Policy Studies found.
To address this discrepancy, strikers and their supporters demanded fast-food companies pay workers $15 an hour and give them the right to unionize without fear of retaliation. Despite attention from politicians and the media, the strikes seem to have done little to change companies' minds.
Support HuffPost
The Stakes Have Never Been Higher
Related
Before You Go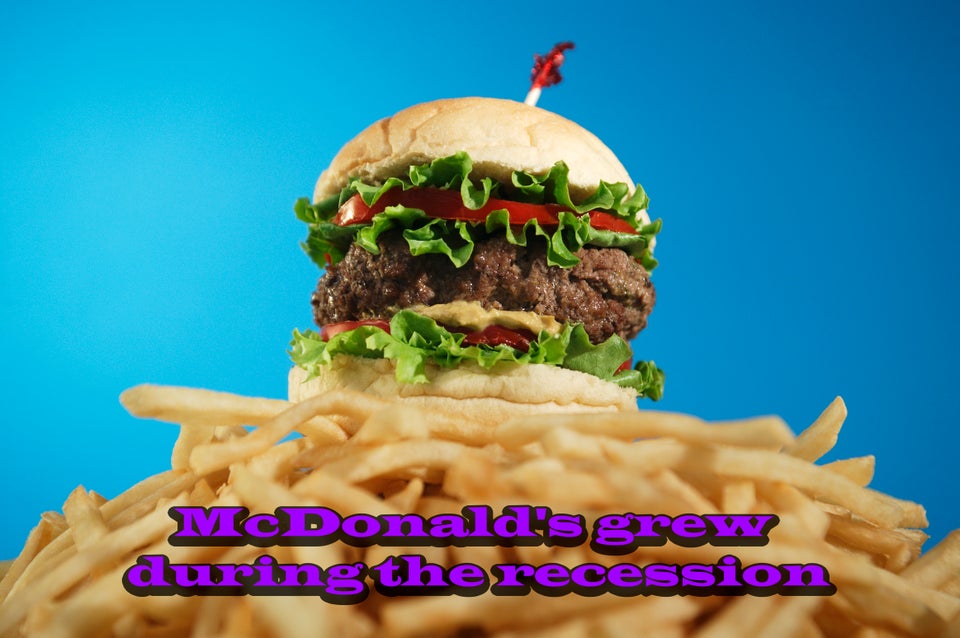 10 Things The Fast Food Industry Doesn't Want You To Know
Popular in the Community