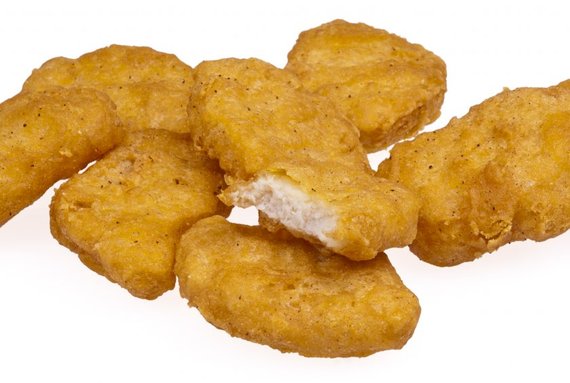 McDonald's announced a major menu quality overhaul to appeal to customers who care what's inside their greasy paper bags. The Golden Arches will be ditching artificial preservatives from Chicken McNuggets, scrambled eggs, and breakfast sausage.
McDonald's will also be cleaning up other menu items by removing high-fructose corn syrup from burger buns. Previously, the chain had announced a plan to introduce cage-free eggs and high-nutrient greens like kale and romaine.
The menu changes mark the latest in a series of moves from CEO Steve Easterbrook. The struggling fast-food giant is attempting to recover from a massive profit slowdown with the launch of its "The Simpler the Better" campaign, following in the footsteps of other "clean" fast-food and fast-casual restaurants like Chipotle and Panera.