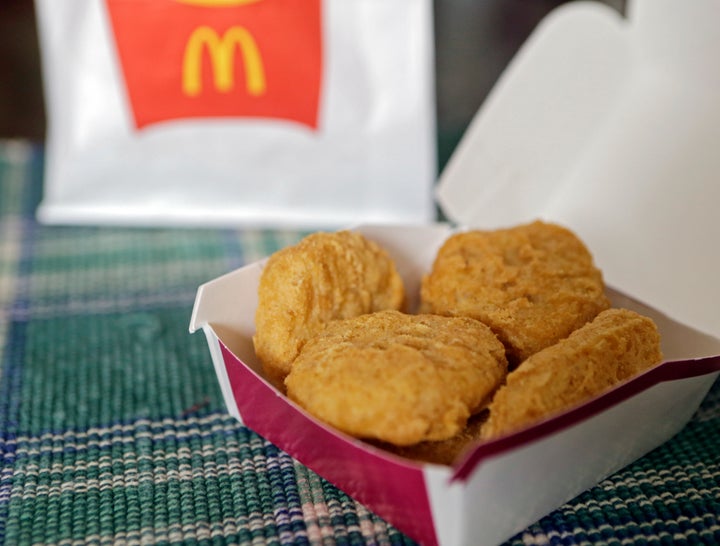 McDonald's Chicken McNuggets are going au naturel.
Well, as naturel as a deep-fried chunks of ground chicken can get. The global fast food chain is experimenting with a recipe for the iconic McNugget that ditches artificial preservatives in an effort to make a more simple product that sets parents' minds at ease.
The new McNuggets are still in the testing phase and are only available in about 140 restaurants in Washington and Oregon, reports Crain's Chicago Business. Sources told the business news site that the company hopes to make them available across the U.S. before the beginning of the 2016 Olympics, which start Aug. 5 in Rio de Janeiro, Brazil.
McDonald's didn't fully explain the difference between the new McNugget recipe and the old one, but sodium phosphate is at least one ingredient that has been cut, reports the Associated Press. Sodium phosphate is an additive used to keep the chicken moist, McDonald's explains on their McNuggets recipe card. The McNuggets will also no longer be fried in oil with the preservative TBHQ, notes AP.
While some McDonald's fans might appreciate the company's effort to respond to consumer demand for more wholesome food, it doesn't change the fact that the McNuggets themselves are questionable from a nutritional standpoint, says Marion Nestle, a Nutrition, Food Studies, and Public Health professor at New York University.
"The move to take out the artificial preservatives is designed to attract customers who want their food good, clean, and fair," Marion wrote in an email to HuffPost. "It's a nice thing to do, but doesn't change the calorie content or improve the nutritional composition."
McDonald's effort is just the latest in a growing trend of big food conglomerates who are trying to respond to consumers' demands for fresh, healthy food. Mars Inc., the company behind M&M's chocolate and Uncle Ben's rice, announced in February that they were going to remove artificial coloring ingredients from their food products for humans (the company also makes pet food).
These decisions are, in part, a reaction to decreasing sales in processed food. The top 25 food and drink companies in the U.S. have lost what amounts to $18 billion in marketshare since 2009, according to a 2015 story by Fortune.
However, it's anyone's guess whether recipe changes like the McNuggets reformulation will succeed in attracting more buyers and diners, Marion concluded.
"Will it work to attract those customers? We will see," she said.
Related
Before You Go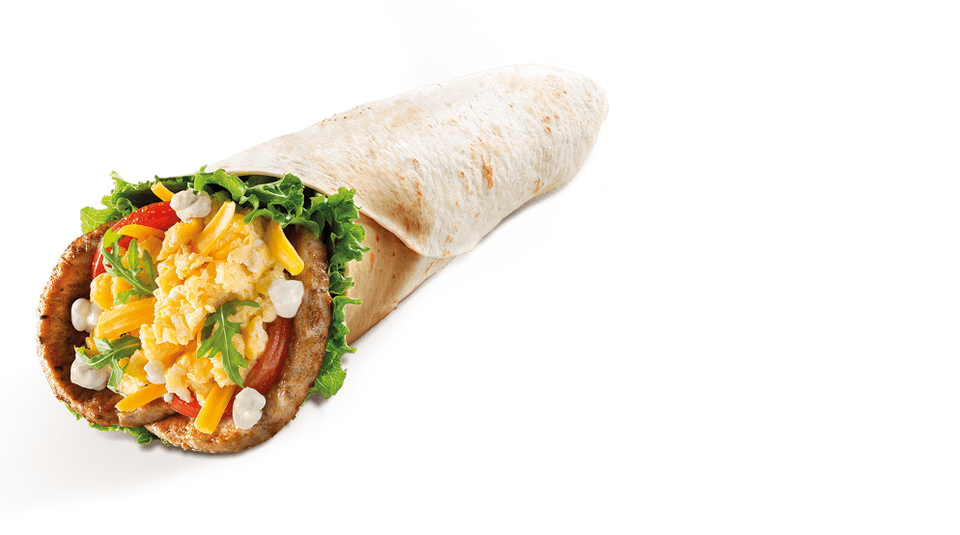 McDonald's Crazy Breakfasts Around The World