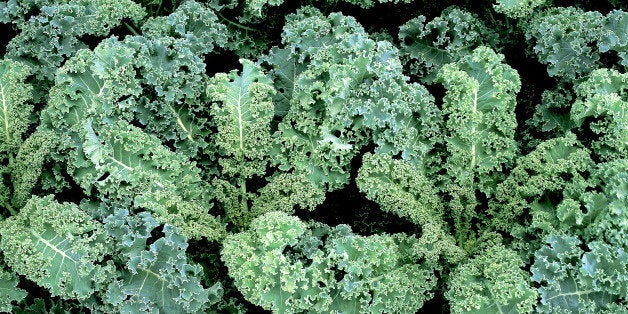 McDonald's may be adding kale to the menu just two months after bashing the leafy green in a Big Mac ad.
The fast-food goliath -- which recently replaced its chief executive amid two years of slumping sales -- reportedly plans to use kale as an ingredient later this year, according to a research note by analysts at Janney Capital Markets. It was not immediately clear in what kind of menu item the vegetable would be used.
McDonald's declined to confirm the product.
"As we continue to listen to our customers, we're always looking at new and different ingredients that they may enjoy," Lisa McComb, a McDonald's spokeswoman, told The Huffington Post in an email. She did not respond to further questions.
Kale's popularity blossomed over the past few years as increasingly health-conscious consumers developed a taste for the fibrous, nutrient-rich vegetable. Between 2007 and 2012, the amount of kale grown in the U.S. soared by 57 percent.
McDonald's, meanwhile, has suffered the opposite fate. For roughly the last year and a half, the chain's U.S. sales have been anemic or declining.
Still, offering kale on its menu would be somewhat ironic for McDonald's. In January, the company rolled out a new ad campaign aimed at highlighting the classic indulgences of its signature Big Mac burger: creamy secret sauce, double beef patties and so on. During a close-up shot of iceberg lettuce cushioning the beef, the commercial's narrator declares that the pale-green garnish "will never be kale." He urges "vegetarians, foodies and gastronauts, kindly avert your eyes."
Now under the stewardship of new CEO Steve Easterbrook, McDonald's is taking a decidedly different tone.
Last week, the chain announced plans to rid its U.S. chicken supply of human antibiotics, which are used to fatten up birds at a faster-than-natural rate. The move was widely seen as an attempt to mimic Chipotle and Panera, two eateries that have grown stupendously over the last few years, in part by attracting consumers with fresh, antibiotic-free ingredients.
The transition will be slow for McDonald's. The company still plans to use veterinary antibiotics in its chickens and has not yet announced plans to remove human antibiotics from its pork and beef supply.
Calling all HuffPost superfans!
Sign up for membership to become a founding member and help shape HuffPost's next chapter