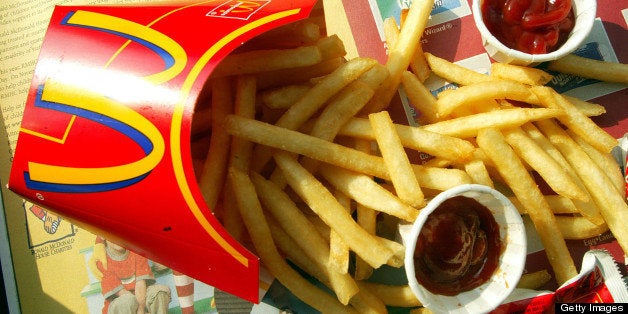 NEW YORK — You want ketchup with that? If you're dining in Manhattan, it's going to cost you.
Many McDonald's franchises in the borough are charging customers extra to drench their Big Macs in the condiment.
On recent visits to 35 McDonald's restaurants south of Central Park, a DNAinfo New York reporter found that at least 15 charged customers who asked for extra ketchup.
"We want to control condiment cost," said Rocio Vazquez, manager of a McDonald's at East 14th Street and First Avenue in the East Village, who has been implementing a ketchup fee since 2011.
At Vazquez's restaurant, customers get anywhere from one to four packets of ketchup with their meals, depending on the size of the orders. They have to pay an additional quarter per handful of extra packets.
Vazquez came up with the fee, she said, after seeing too many unopened packets end up in the trash.
"Why should I be wasting money on that?" she asked.
The 300 McDonald's franchises in New York City, like most of the 14,000 outposts across the country, are run by private owners, according to a spokeswoman at McDonald's corporate headquarters in Chicago.
Owners are allowed to dole out condiments however they like — in dispensers located in front of or behind service counters, or in individual packets — and they can assess fees for extra ketchup and other condiments and services as needed, the spokeswoman said.
While most McDonald's restaurants force customers to pay for extra containers of barbecue and honey mustard sauce, the spokeswoman said she had never heard of a McDonald's franchise charging for extra ketchup.
The 15 Manhattan locations where workers said they charged a fee were all south of 14th Street.
In Brooklyn, Miguel Ramos, manager of a Bay Ridge McDonald's franchise, laughed at the idea of charging customers for ketchup.
"I don't care how much ketchup they want," Ramos said as customers filed into his 7124 Third Ave. burger joint on a recent morning. "They could have as much as they want."
Other McDonald's locations that don't charge for extra ketchup include the restaurant on Flatbush Avenue near the Barclays Center and the one on Queens Boulevard in Sunnyside.
In New York City, McDonald's restaurants all pay the same price for ketchup from The Martin-Brower Company, a supplier in upstate New York. For individual packets, the cost is $21.68 per case of 1,500, or just under 1.5 cents per packet, Martin-Brower said.
Some franchise owners defended the extra-ketchup charge, citing rising real estate and utility prices, an ever-increasing overhead and a tough economy.
At Ramos' McDonald's in Bay Ridge, which serves ketchup via customer-controlled dispensers, diners scoffed at the idea of paying extra for a dose of Heinz.
"That's so cheap," said Sheena Hernandez, whose cheeseburger and fries were surrounded by white paper cups of ketchup.
At Vazquez's McDonald's in Manhattan, where the ketchup dispenser has sat dry for two years, Diego Volpi made do with the two ketchup packets that came with his large order of french fries. He wanted more, he said, but he refused to cough up the quarter.
"What could you do about it?" he said. "It's not like ketchup is a big enough thing where you can protest against McDonald's."
Support HuffPost
The Stakes Have Never Been Higher
Related
Before You Go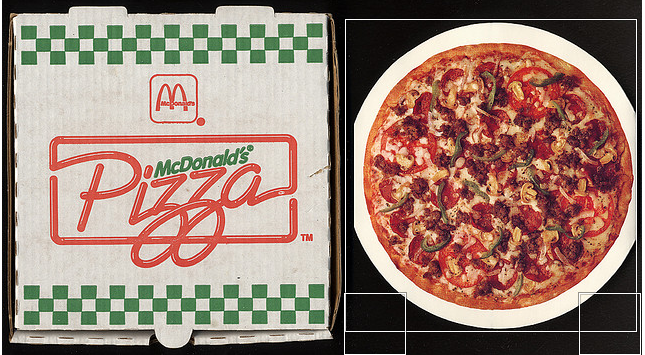 Mind-Blowing Fast Food Inventions
Popular in the Community