There may be no restaurant in the world as American as McDonald's, but that doesn't mean Americans like it all that much.
In fact, McDonald's is the country's least favorite major fast food chain, according to a new report from the American Customer Service Index, an organization that measures customer satisfaction across industries. The report is based on a survey of 4,500 people about how satisfied they are with their experiences at various chain restaurants.
The average customer satisfaction score at a fast food restaurant was an 80 out of 100, but McDonald's scored a 71, down from 73 one year before. Taco Bell and KFC barely beat out McDonald's, scoring a 72 and 74, respectively. Here's how the others fared: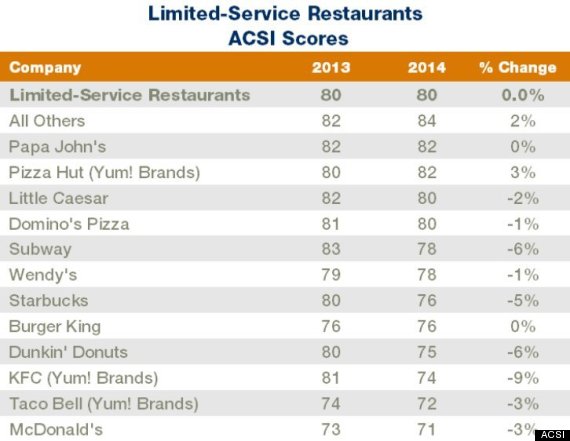 It's also not helping that Americans are more likely to opt for higher quality meals at chains like Outback Steakhouse or Olive Garden as they emerge from the recession.
"In a weaker economy, consumers respond to price, but as the economy improves, quality becomes more important to restaurant customers," ACSI chairman Claes Fornell said in a statement about the report.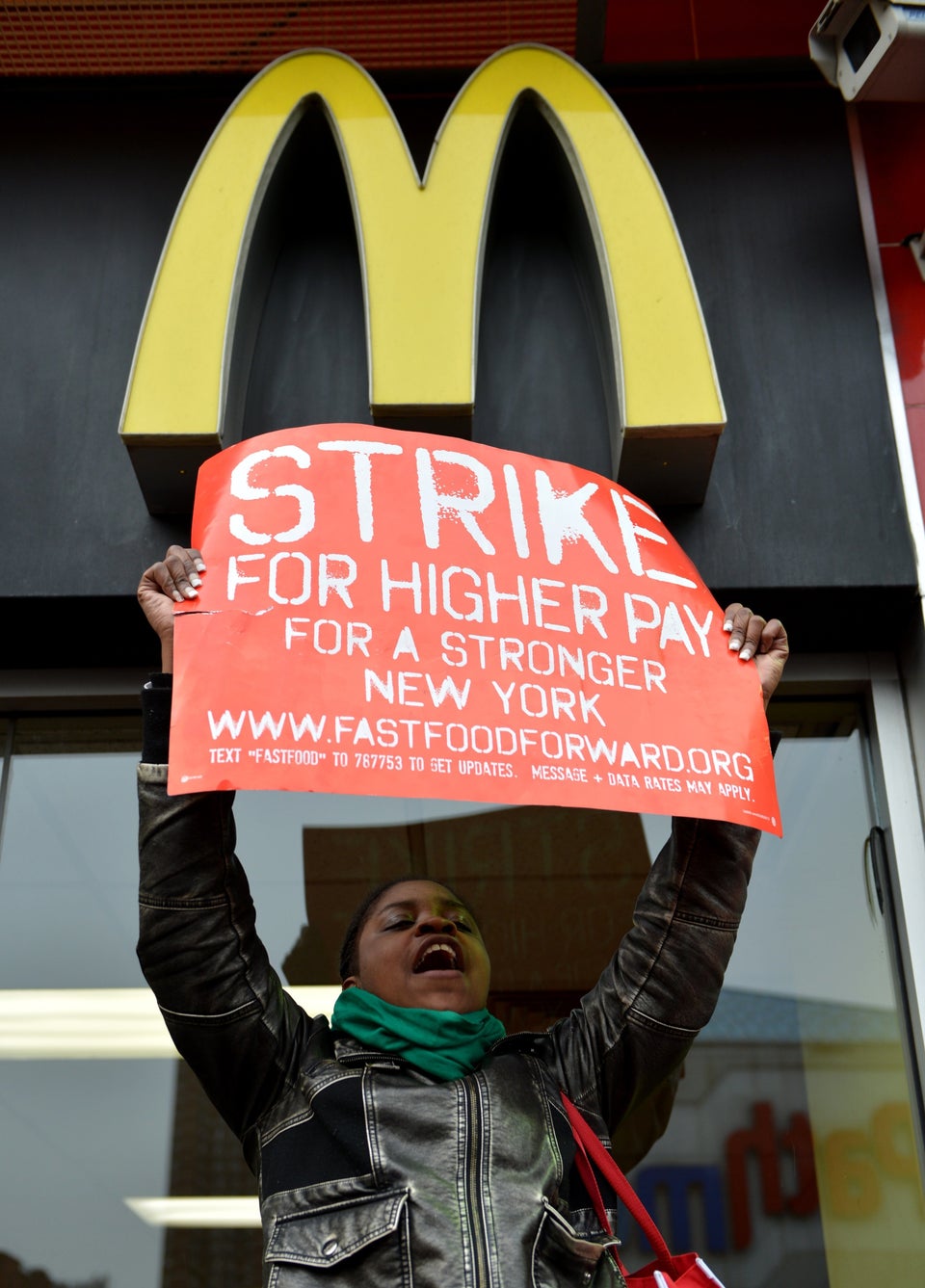 11 Things McDonald's Wishes You'd Forget About
Popular in the Community