 The study, which looked at several limited-service restaurants, placed McDonald's at 73 percent satisfaction. Papa John's, in comparison, led the pack with 83 percent. On the whole, chains averaged at the 80 percent mark.
It's worth noting that this year's numbers for McDonald's, while lowest among the restaurant chains examined, is the company's highest customer satisfaction in the ASCI data presented, which goes back to 1995.
The Chicago Tribune also writes that despite McDonald's consistently low rates of customer satisfaction -- it's ranked lowest for the last several years -- it has made some strides in this area:
The chain has shown significant improvement in the past decade, up from 61 percent satisfaction in 2002. Competitors Burger King and Wendy's have posted smaller gains over the last decade, but their ratings were still higher in 2011.
See all the ACSI rankings for limited-service restaurants below: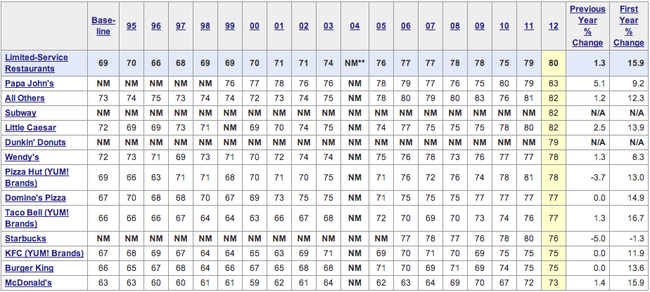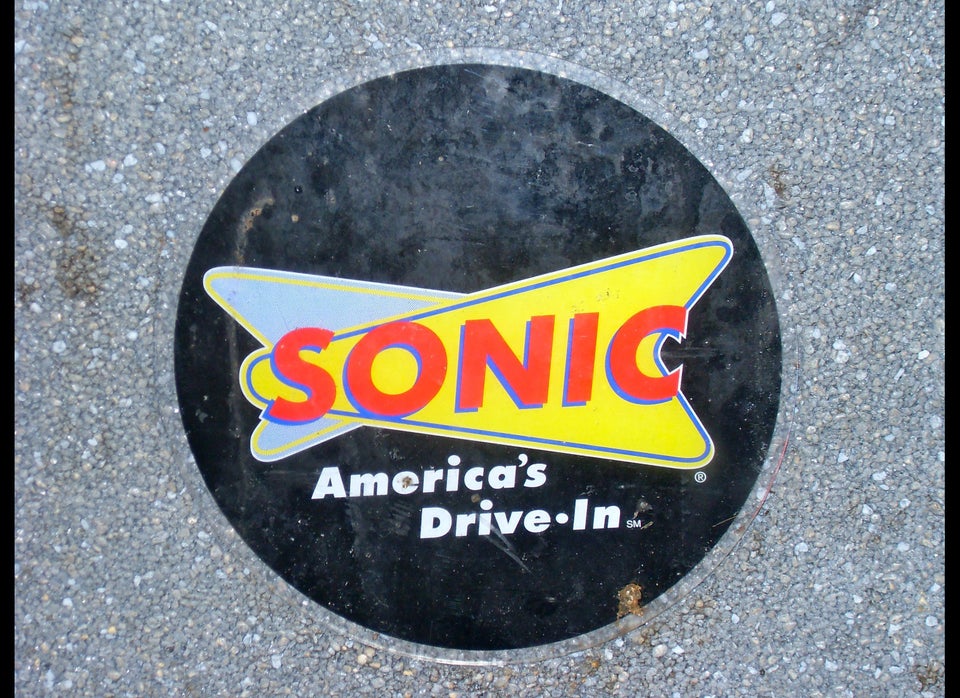 America's Biggest Fast Food Chains
Popular in the Community