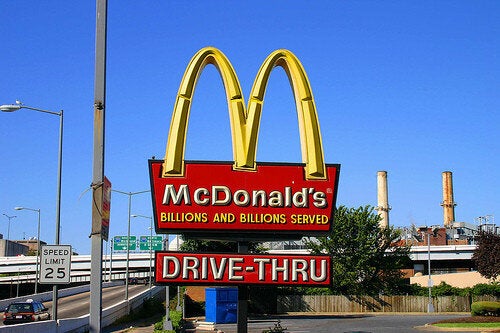 On July 12, after customer Jennifer Schwenker brought her service dog and autistic twin sons to a McDonald's in Marietta, GA, manager Tiffany Denise Allen hit her in the face. Schwenker explained that she was legally allowed to have a service dog inside, but Allen berated Schwenker about the animal, claiming that unless her son was blind then the dog was not allowed. Allen followed Schwenker to the bathroom, then punched Schwenker in the face in the parking lot.
Allen was charged with simple battery, simple assault fear and disorderly conduct. She no longer works at the restaurant.
UPDATE: The Today Show has video of the encounter, as well as an interview with Schwenker. Watch the clip below.
Related