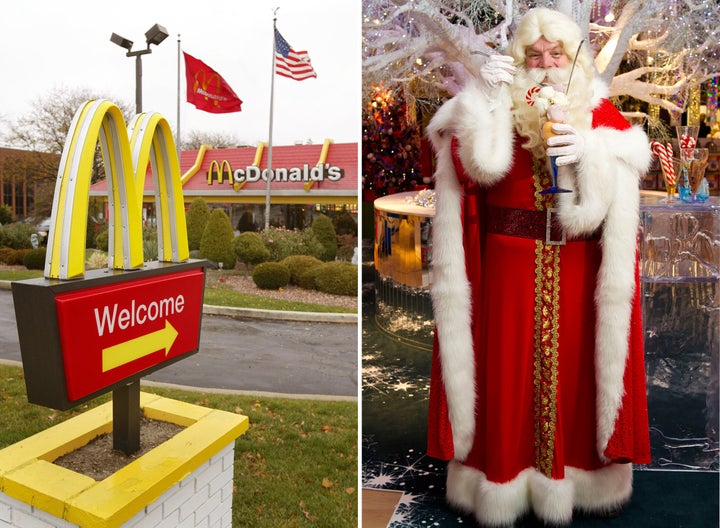 The homeless shelter at the Sweetwater Baptist Church in Waycross, Ga., only has eight beds. But this holiday season, thanks to one mystery Santa Claus, the people that sleep in them won't go hungry. According to the Florida Times-Union, the mystery man in question walked into a McDonald's in Waycross and bought 20 gift cards worth $25 each -- a total of $500 -- and asked the manager that they be "used for the hungry and homeless."
The manager, Brian Fey, described the mystery Santa as unremarkable looking and around 40 years old. Fey said that he was so touched by the donation that he is matching it dollar for dollar. He gave half the gift cards to the Baptist Church and the other half to a food pantry in neighboring Blackshear.
The McDonald's Mystery Santa may not, in some sense, be quite as wholesome as those two -- it would probably have been better to give homeless men $500 worth of healthy food than McDonald's. But somewhat misguided charity is surely better than no charity at all.
Popular in the Community