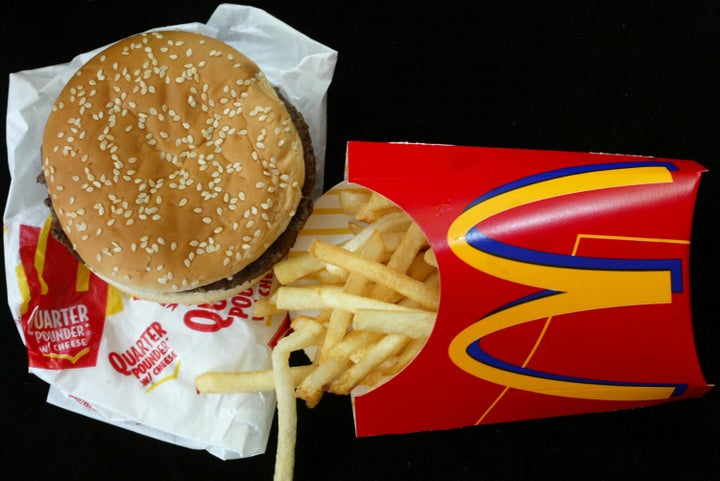 "We're making nutrition more mainstream at McDonald's today," Goody told The Salt Lake Tribune on Tuesday. She noted that in the past few years, McDonald's has added oatmeal dishes, chicken sandwiches with buns that boast 8 grams of whole grains and a new Happy Meal with apples and a smaller portion of fries. Chocolate milk, once 1 percent fat, is now fat-free.
"All of that came from careful listening to moms in particular and recognizing people are becoming more mindful about what they're putting in their mouth," she said.
Goody went on to declare that processed food could "absolutely" be healthy, offering up examples from her own diet:
I'm a mom of a 2-year-old and I gained the prerequisite [sic] 30 pounds and I was able to lose all that baby weight. I don't have a fast metabolism and I eat at McDonald's once or twice a day. Really. Plus I work out the recommended 5 hours a week. I may eat an Egg McMuffin and apples. My new thing is to have either a hamburger or a double hamburger, no cheese, two bags of apple slices and an oatmeal cookie and still keeping it under 600 calories.
Goody spoke to the Tribune as part of McDonald's promotion of its new McWrap line. Earlier this week, Advertising Age wrote about an internal McDonald's memo that referred to the McWrap has a "Subway buster"; McDonald's hopes to chip away at its rival's popularity with millennial customers. Depending on whether one chooses grilled or deep-fried chicken, the wraps range from 360 to 600 calories.
According to the Center for Science in the Public Interest study, Subway's eight children's offerings are exceptions to the usual fast food fare for kids. All met the center's nutrition criteria; kid-sized subs at Subway come with apple slices; and low-fat milk or bottled water is offered in place of soda.
Support HuffPost
A No-B.S. Guide To Life
Related
Before You Go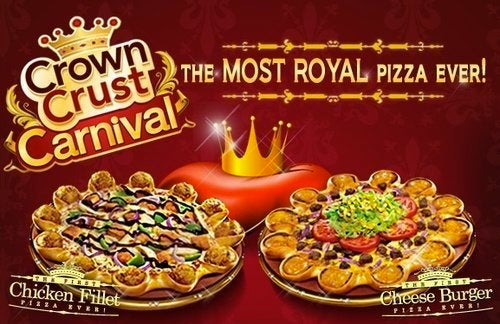 2012's Craziest Fast Food Items
Popular in the Community