The footage, which appears to have been recorded on a camera phone, was featured in a segment on TheRealNews.com and shows McDonald's employee Nancy Salgado shaming a surprised Stratton.
"I'm a single mother of two. It's really hard for me to feed my two kids and struggle day to day," Salgado is seen saying in the video. "Do you think this is fair that I have to be making $8.25 when I've been working at McDonald's for 10 years?"
Shortly afterwards, a man who appears to be a security guard tells Salgado she's "going to be arrested."
Salgado, who said she ultimately received only a citation, told TheRealNews.com afterwards that her children are what inspired her to speak out.
"He needs to know...what all the employees at McDonald's are going through," she said. "We're struggling day to day to provide our needs."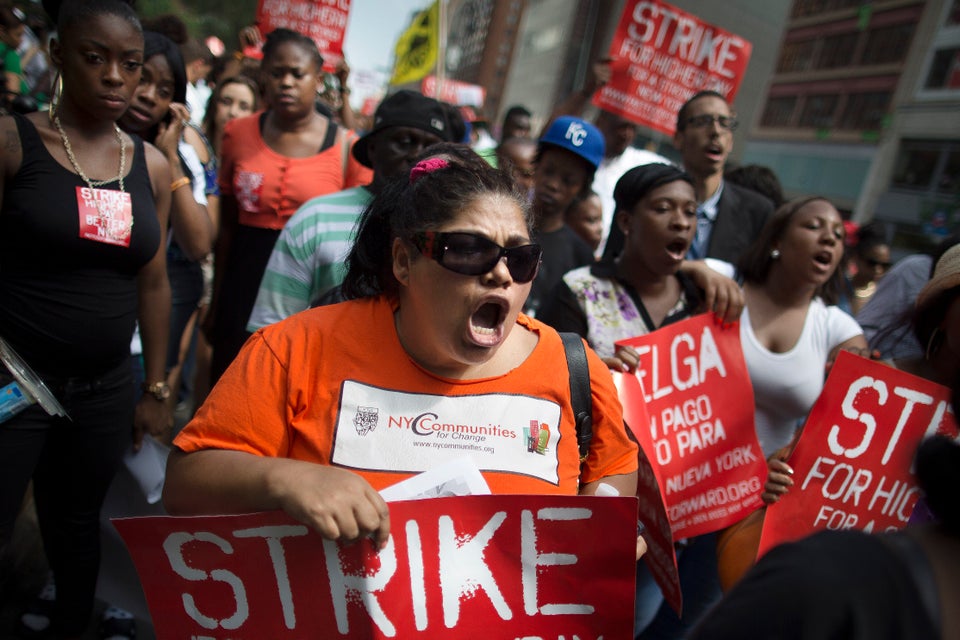 Fast Food Strikes 2013
Popular in the Community