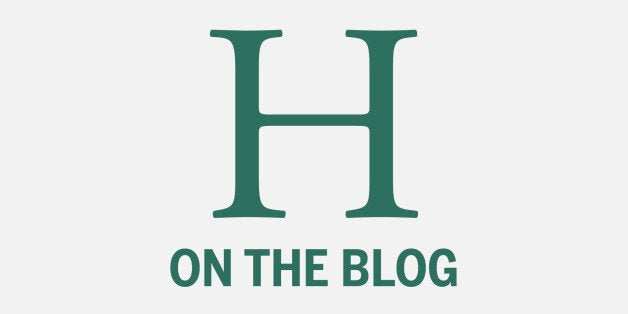 McDonald's greets the new year on Jan. 3 with the latest incarnation of its' "I'm lovin' it" campaign, hoping to change its business, customer perceptions and maybe even the world. In a video released by the company today, Deborah Wahl, chief marketing officer for McDonald's USA, says the campaign is part of "a brand transformation" that shifts the chain's focus "from billions served to billions heard."
McDonald's is "on a journey to change the conversation and the relationship," Wahl says. "We are listening more, assuming less." The "Our food. Your questions" initiative was part of this change and Wahl says McDonald's has received more than 20,000 questions.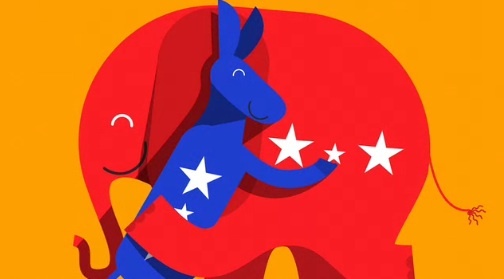 A 60-second animated anthem TV spot features a variety of long-times -- such as Chicago Bears and Green Bay Packers fans and Republicans and Democrats (above) -- coming together over McDonald's food. This spot does not use the "Lovin' > Hatin'" equation that this site reported McDonald's had trademarked in November, but that idea is driving the campaign.
Leo Burnett, Chicago, created the campaign.
"Lovin' sits at the heart of our business," Wahl says. "We are putting lovin' into everything we do. And we are going to tell customers about it." She adds that McDonald's believes "a little more lovin' can change a lot. Even the world we live in."
"Over the next few months, we will be reigniting the lovin' that has been at the heart of our business since the beginning," Wahl says.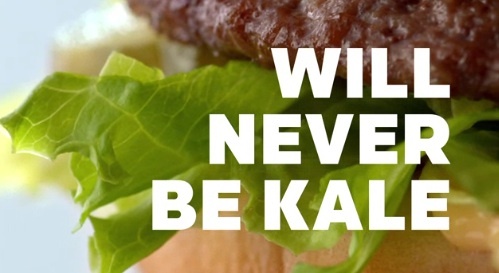 For all the talk of brand transformation, the first new 30-second "I'm lovin' it" executions cover some familiar ground. "You can't get juiciness like this from soy or quinoa! This is not Greek yogurt," proclaims one spot extolling the virtues of the Big Mac. Another spot hypes last year's inclusion of Cuties clementines in Happy Meals and a breakfast commercial says the Egg McMuffin begins with cracking real eggs. This is a point of difference the chain has emphasized since Taco Bell introduced its breakfast menu in April. McDonald's CEO Don Thompson dismissed competition from "taco shops" then.
Wahl says the Cuties were a response to customer interest in freshness, just as the developing Create Your Taste platform provides customization customers want. This month's streamlining of the menu is an effort to "focus our menu on what customers love most," Wahl says.
McDonald's spent $988 million -- $2.7 million a day -- on U.S. advertising in 2013, according to Kantar Media. It likely topped $1 billion in 2014 as it struggled to stem declining sales.
Related