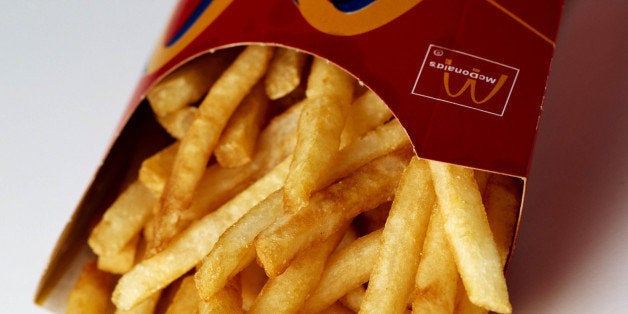 McDonald's is iconic for many reasons -- its golden arches, its Big Mac, its Happy Meals -- but nothing says McDonald's like its French fries. Crispy and classic, McDonald's fries are unmistakable throughout the world. There's nothing quite like them, and while we've read methods for imitating them at home, we don't think anything compares to the real thing.
McDonald's is now testing out a new kind of French fry on its American audience: DIY Seasoned Fries called "McDonald's Shakin' Flavor Fries." The new fries are being tested out in Northern California and St. Louis.
As this Twitter user's photo suggests, you pour the fries into a bag, then add the seasoning, and shake them up. "1) Pour 'em 2) Sprinkle 'em 3) Close 'em. 4) Shake 'em 5) Love 'em," the bag instructs. The flavors include Garlic Parmesan, Zesty Ranch and Spicy Buffalo. Some McDonald's menus in Asia have featured this kind of French fry for years, but they're new to McD's in the U.S.
As FoodBeast reminded us, Burger King sold a similar product called "Shake 'em up Fries" back in 2002. We're not sure what happened to them, but we can only wonder if McD's fries will share a similar fate.
To us, the original McDonald's fries are all we'll ever want. Why anyone would mess with the perfection is beyond us, but McD's continues to surprise us with its questionable choices. (Earlier this year we heard about McDonald's Japan's cheese fries that looked less than appetizing, and nobody could forget McDonald's infamous website that gave embarrassingly insensitive advice to its employees.) McDonald's hasn't had the best year, however, so we'll hand it to them for trying to "shake" things up. At least it's better than blaming the weather.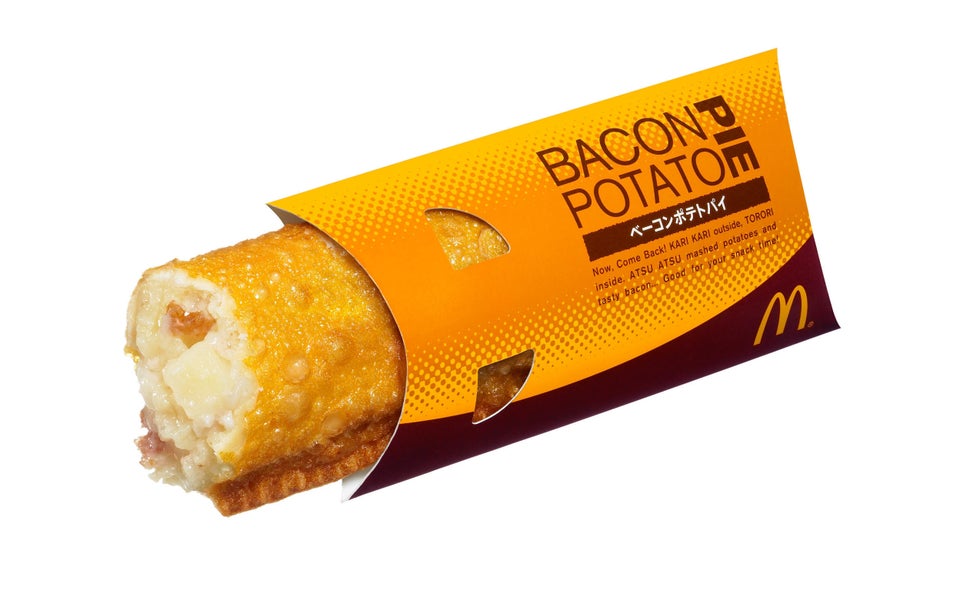 21 McDonald's Meals You Can't Get In America