McDonald's China is taking one giant leap for mankind with its new "Modern China Burger."
The space-age sandwich boasts two pork patties, bacon, lettuce and thousand island dressing, all sandwiched between two sleek "silver" burger buns: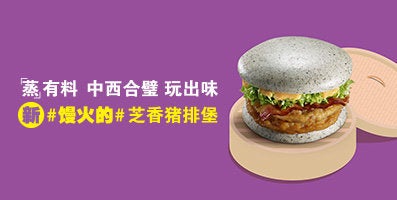 But the silver burger looks delicious! Surely this one will be a hit.
Only problem is, it actually looks like this:
Two limp patties and a wet piece of bacon with nothing but a sad, gray, stone-colored bun to its name. Where is the flashy silver coat of arms we were promised?
Looks like this burger is just another disappointing case of real fast food vs. the ad photos. But if you're still interested, you have until Nov. 3 to see for yourself.
The real question is: what color will it turn your poop? Hopefully you won't expel a toiletbowl full of glitter and disappointment.
Related