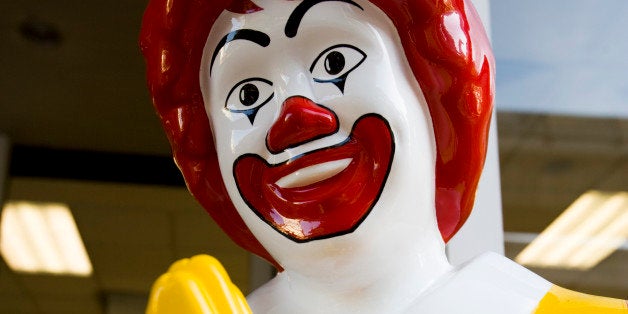 In a $1.5 million civil lawsuit, a McDonald's customer says he suffered "undue mental anguish" after he was given just one napkin when he visited one of the burger chain's restaurants.
Webster Lucas, 59, claims he was eating on Jan. 29 at a Mickey D's in Pacoima, Calif., when his hands were left unacceptably dirty.
"I am an immaculately clean person," Lucas told The Huffington Post. "I saw food particles on the table and wanted to clean them up. I told the manager and he said, 'You have napkins in the bag.' I said, 'You gave me one. Do you want me to wipe my hands on my shirt?'"
According to the suit, filed Feb. 27 in Los Angeles Superior Court, the manager, Angel Arciga, "developed a nasty attitude" and mumbled a few words to Lucas.
Lucas said he told Arciga he didn't need to have an attitude over a few extra napkins. "I should have went to eat at the Jack In The Box, because I didn't come here to argue over napkins," he says in his suit. "I came here to eat."
Lucas claims that Arciga "began using curse words and yelling across the aisle." He asked the store manager, "Is it because I'm black?"
Lucas alleges that Arciga responded with a sentence that began, "You people." Upon hearing that phrase, Lucas snapped, "You people? You people? Who are you referring to? Black people?"
When Lucas asked to speak to the manager, Arciga said, "I am the manager."
Lucas' friend, Victor Jordan, told The Huffington Post that he witnessed the encounter. He said the manager was "aggressively disrespectful," and he describes McDonald's as "crazy, crowded" at the time.
All McDonald's offered him was some free burgers to make up for his unsavory encounter, but that wasn't enough.
McDonald's hasn't responded to HuffPost's inquiries about the suit.
Lucas hopes his $1.5 million lawsuit will teach the fast food giant a lesson about treating customers fairly.
"I'd like them to hire more blacks," he explained. "That might minimize that person's negative approach. There was only one black lady on duty. She rolled her eyes and said [the manager] does this to most black men."
The attention Lucas' lawsuit has received also brought a new focus to his past.
A probation report quoted Lucas as saying that he smokes cigarettes treated with PCP daily and did not remember the attack, the Los Angeles Times reported.
"I was out," Lucas was quoted as telling officials. "I don't even remember being in the police car or in jail. Three days later I realized I was eating breakfast at central jail."
"I had my days years ago," he said. "But I don't see what that has to do with this."
Before You Go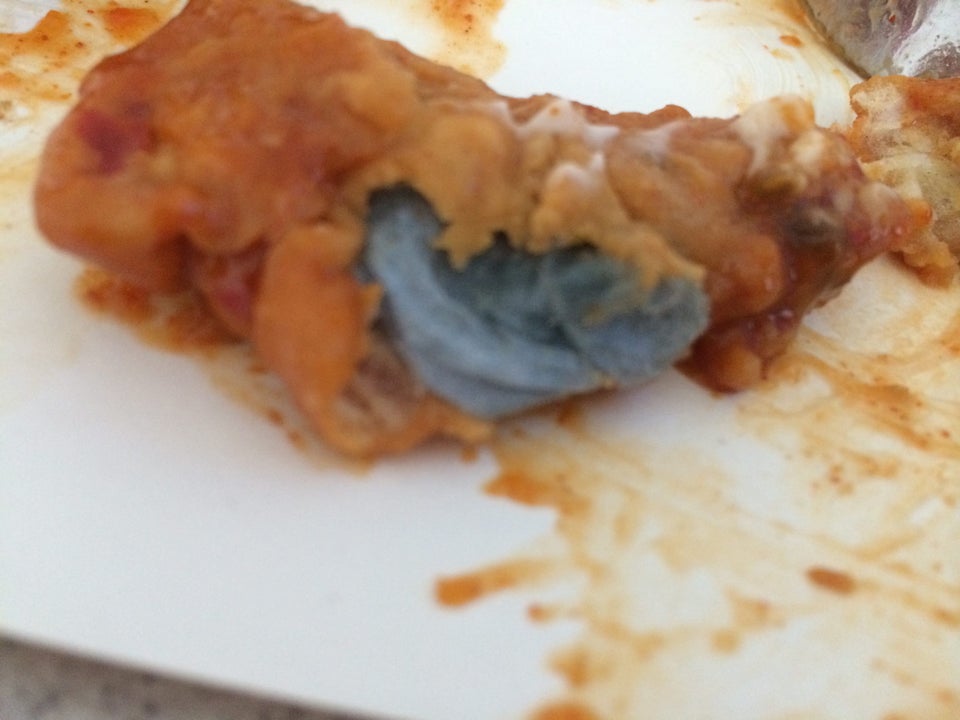 Mealbreakers
Popular in the Community