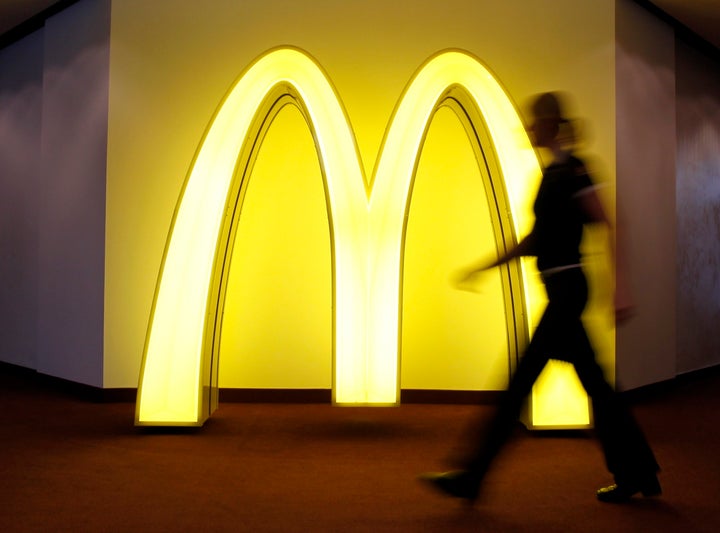 By Lisa Baertlein - Fast-food chain McDonald's Corp announced a one-day spring hiring spree aimed at fighting the use of the term "McJob" as shorthand for describing low-wage, dead-end work.
The global restaurant chain said it plans to hire as many as 50,000 new U.S. employees -- ranging from restaurant crew to managers -- on April 19. The move would increase the hamburger company's U.S. workforce by 7.7 percent to 700,000, but such hiring is typical in the lead up to the busy summer months.
"Our total hires are similar to past years, but the goal of hiring 50,000 people in one day across the U.S. is unique," McDonald's spokeswoman Ashlee Yingling told Reuters.
The April hiring event is preparation for the busy summer months. "But these are not just seasonal jobs. It's a mix of permanent and temporary jobs," Yingling said.
She added that McDonald's hourly employees typically make more than minimum wage, often more than $8 per hour.
There are some 14,000 McDonald's restaurants in the United States. Ninety percent of McDonald's U.S. restaurants are run by franchisees, and pay varies by ownership.
Oak Brook, Illinois-based McDonald's said in a statement that its April hiring event is an opportunity to highlight that "a McJob is one with career growth and endless possibilities."
Yingling said many of McDonald's top executives and franchisees worked their way up the company ranks.
Janney Capital Markets analyst Mark Kalinowski told Reuters that the announcement "certainly seems like a way to attract some favorable publicity around something it was more or less going to do anyway."
McDonald's said it and its franchisees would be spending an extra $518 million on wages and salaries for the 50,000 new workers it plans to hire.
McDonald's reported that February sales at its U.S. restaurants open at least 13 percent rose 2.7 percent compared with a year earlier.
U.S. employment grew firmly for a second straight month in March and the jobless rate hit a two-year low of 8.8 percent, underscoring a decisive shift in the labor market that should help to underpin the recovery.
That is better news for some than others.
Income growth for the top-earning U.S. workers has risen sharply since the 1980s, while the loss of well-paying manufacturing jobs has led to stagnation at the low end.
Workers earnings and corporate earnings also have barely risen so far this year.
(Reporting by Lisa Baertlein and Phil Wahba; Editing by Gerald E. McCormick and Tim Dobbyn)
The company's hiring goal translates to between three and four new hires per restaurant.
McDonald's says turnover slowed because of the weak economy. The company sees an opportunity to attract employees in a tough job market.
McDonald's held a similar event in its Western region last year. More than 60,000 people applied for the 13,000 positions.
Those who are interested can apply in stores or online. Some restaurants will hold events and interviews that day.
McDonald's is based in Oak Brook, Ill.