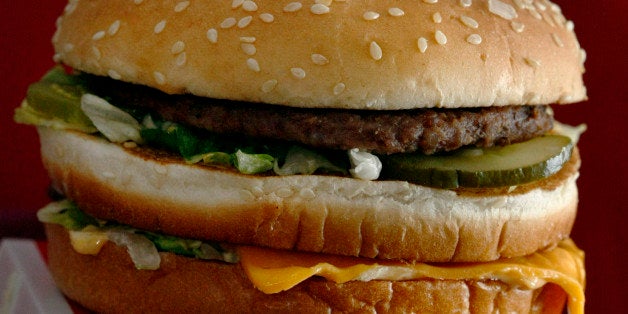 In the perilous jungle that is the fast food world, McDonald's has long been king, with a reach and clout far exceeding even its strongest rivals. But this lion, this silverback gorilla, is wounded and losing blood fast: its sales and profits have plummeted as consumers flock toward other restaurant chains that are perceived as more exciting (Taco Bell), healthier (Panera) or both (Chipotle).
But McDonald's isn't going down without a fight. The company installed a new CEO, Steve Easterbrook, earlier this year, and he's gone to great lengths to assure investors that he's willing to do whatever is necessary to turn the chain around. His first announcements weren't very promising; they were long on jargon about corporate structure and short on concrete changes to the actual restaurants themselves.
Most notably, Easterbrook said that McDonald's will soon begin toasting its hamburger buns for longer than it currently does (which, judging by the taste and texture of those buns, can't be very long at all.) He also said that McDonald's cooks will soon start searing and grilling burger patties in a slightly different way. Both changes, apparently, are intended to lead to "hotter, tastier food."
McDonald's is one of several chain restaurants that in recent years have pinned turnaround hopes on sandwich bread -- which industry insiders call "carriers" for the meat within . Chili's announced just a few weeks ago that it is debuting new hamburger buns treated with an egg wash to make them more Instagram-ready, and Wendy's has spent years experimenting with types of carriers from pretzel buns to "artisan flatbreads" in an effort to drum up consumer excitement.
The industry's enthusiasm for these ingredients probably stems from the success Taco Bell has found with its Doritos Locos Taco; the product is exactly the same as regular Taco Bell tacos if you don't count the tortilla. But a slightly warmed bun is a far less radical shift than a Doritos-flavored taco shell -- and it remains to be seen whether it will be radical enough for McDonald's to reverse its disastrous sales trends.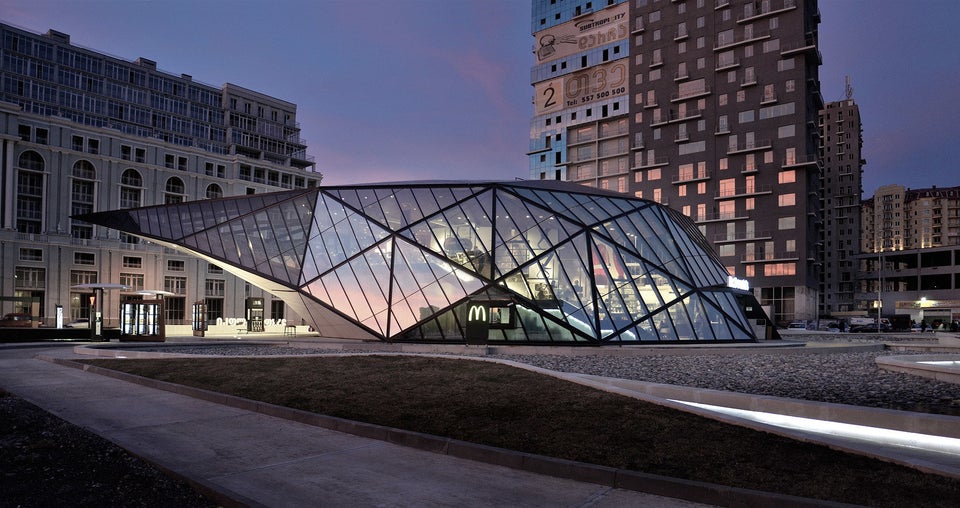 Gorgeous McDonald's In Batumi, Georgia