McDonald's tagline is "I'm lovin' it," and one Washington franchise is giving us a big reason to love the hamburger chain, other than just the Big Macs.
The memo, dated March 24, 2006, outlines the venue's bathroom policy. It reads, in part:
We respect the rights of all customers and employees. We believe all people must have access to safe and dignified bathroom facilities regardless of their gender identity or expression. Therefore, the following policy has been adopted for this restaurant at 1530 3rd Avenue ... Employees and customers may use any restroom that corresponds with and is based upon the gender identity they publicly and exclusively assert or express.
The letter went viral online Wednesday, as many applauded McDonald's supportive stance.
Since the letter was written seven years ago, The Huffington Post reached out to McDonald's to find out whether this memo is in line with the company's present-day practices. A spokeswoman explained that independent franchisees around the nation set their own practices and policies.
"This specific decision was made by one of our franchisees for his restaurant," U.S. Media Relations Manager Ofelia Casillas told HuffPost in an email on Wednesday. But, she added, all Golden Arches stand for equal rights.
"At McDonald's, we respect and value everyone," she added. "We have a strict policy prohibiting any form of discrimination in our restaurants. We recognize and appreciate individuals' rights and require all our restaurants to follow local, state and federal laws."
David Santillanes, the current owner and operator of the downtown Seattle McDonald's, told HuffPost that this particular message reflects how he treats employees and customers overall.
"Making sure my employees and customers are treated with dignity and respect is a priority for me," he told HuffPost in an email. "This notice reaffirms my commitment to my employees and customers and underscores my restaurant's compliance with applicable law."
"We work hard to maintain a positive restaurant environment," he added, "in which everyone feels valued and accepted."
The Seattle franchise letter calls to mind the controversy surrounding transgender individuals using public bathrooms. Most recently, an Arizona lawmaker in March proposed legislation to make it a crime for a transgender person to use a bathroom other than one designated for his or her birth sex. Outcry from the lesbian, gay, transgender and bisexual (LGBT) community got that portion of the bill scrapped.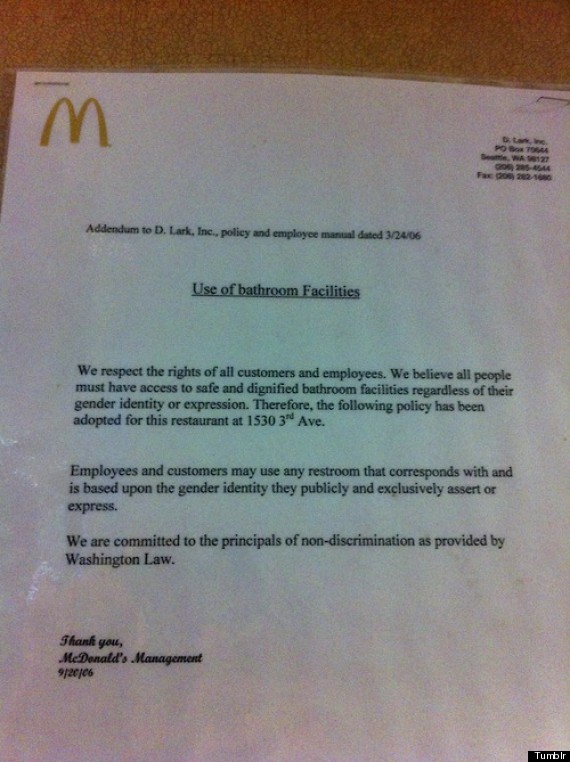 Before You Go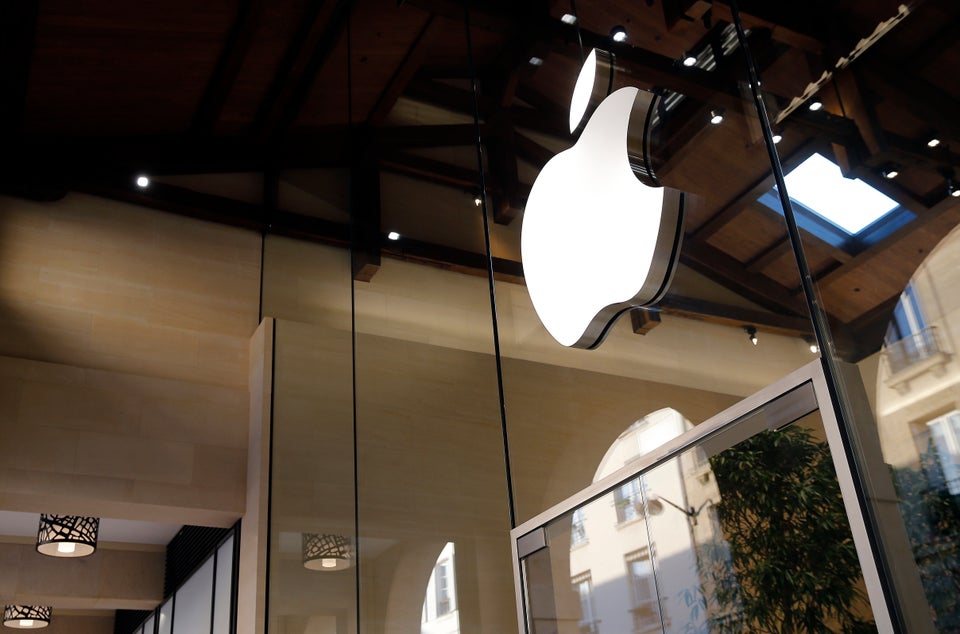 21 LGBT-Friendly Products And Companies
Popular in the Community