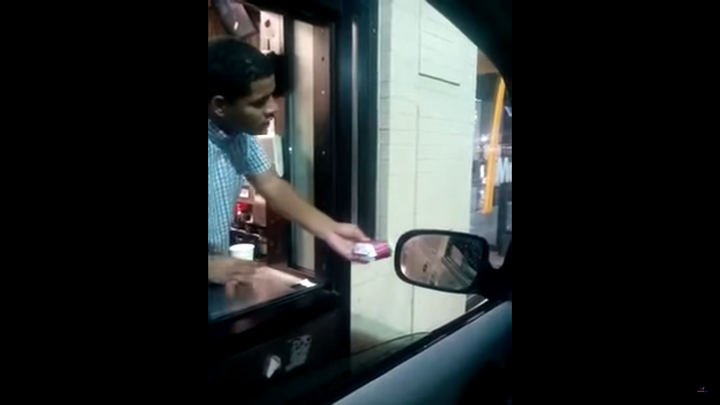 A McDonald's worker who was filmed tossing water on a homeless man after luring him over with a sandwich has been fired.
The decision comes just days after a vile video surfaced online, showing the Detroit employee baiting the elderly man through a drive-thru window.
"Hey, Willie come here! You want a sandwich? Come on I'm about to give you a sandwich, man," the unidentified man calls to him as an amused customer records the scene from inside their car.
"Come on man. I'm about to help you," he continues to call as the man appears hesitant to come near.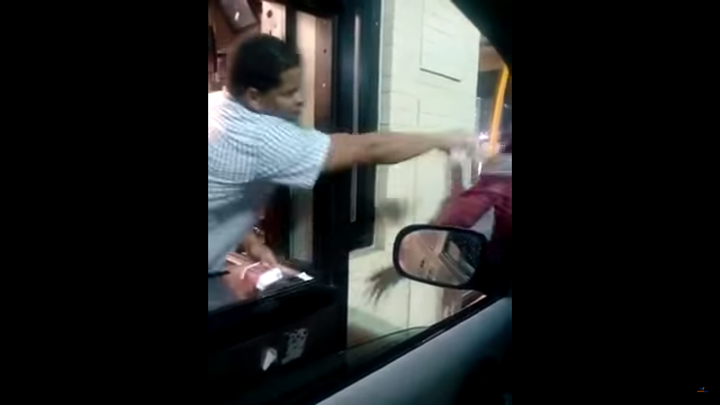 As the homeless man reaches for the sandwich -- while heard uttering "thank God" -- the employee heartlessly splashes the water on him to cackling laughter inside the vehicle.
"Why'd you do that?" Willie asks in clear shock and disbelief.
McDonald's franchise owner Wise Finley announced the employee's firing Tuesday while expressing disgust by the employee's behavior.
"I am very disturbed by the inappropriate behavior of this employee," he said in a statement. "This type of behavior is not tolerated in my organization.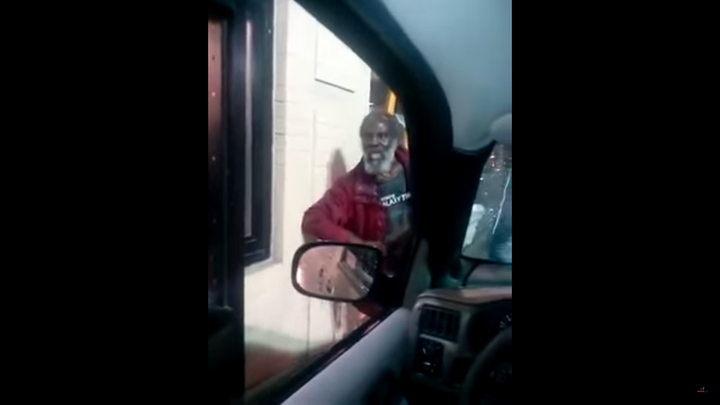 "I expect my employees to treat everyone with dignity and respect, and this was unacceptable," Finley added. "This individual no longer works for my organization."
A local pastor, reached by the Detroit Free Press, said he and others in the area are now working to locate Willie and help him in any way they can.
"I was outraged — I couldn't believe it," Bishop Daryl Harris, pastor of Total Life Christian Ministries, told the paper. "To use the food that he was asking for to lure him over and assault him in that manner, it was just cruel."
Reuters contributed to this report.
Calling all HuffPost superfans!
Sign up for membership to become a founding member and help shape HuffPost's next chapter