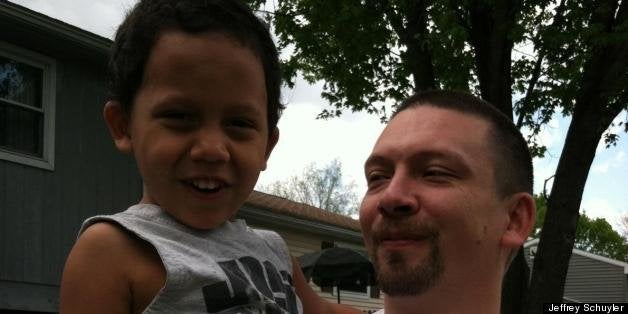 After toiling away at an upstate New York McDonald's for months, Jeffrey Schuyler says he was "hurt" once he discovered his employer was altering time sheets in an alleged attempt to cut his pay.
Schuyler, who said he made $13 per hour working at the Syracuse McDonald's, claims in a new lawsuit that his bosses doctored his time sheets so that he wouldn't be paid for the time he worked beyond his 8-hour shift. In addition, the lawsuit alleges that the restaurant didn't pay Schuyler and other employees who worked during their 30-minute lunch break, as mandated by law.
Schuyler, 30, and his fellow employees are among the many low-wage workers contending with a "wage theft epidemic" on a regular basis, according to Cathy Ruckelshaus, the legal co-director at the National Employment Law Project, an advocacy organization working on behalf of low-wage workers. In one high-profile example, workers moved last year to name Walmart as a defendant in a suit alleging wage theft by a different company at one of the retailer's warehouses.
"Anywhere where you see workers hovering at or about minimum wage, it's common there," Ruckelshaus told The Huffington Post of wage theft. "[The workers] don't always pay that close attention to what's happening, so it's relatively easy for this to happen."
Though the restaurant where Schuyler worked is owned by a franchisee, Ralph Crawford, Schuyler's suit names McDonald's as a defendant, arguing that the fast food chain is liable for the alleged labor law violations of his employer in part because the company was aware of the wage theft and did nothing to stop it.
"You work for something and you don't get it -- it's kind of a disappointment," Schulyer told HuffPost.
McDonald's USA denied the lawsuit's allegations in an emailed statement.
"It is our company policy to comply with all laws, including local, state and federal employment laws," the statement read. "This lawsuit involves allegations regarding the employment and payment practices of an independent McDonald's franchisee. McDonald's franchisees are independent business owners who set their own employment policies and are the sole employers of their crewmembers and restaurant managers."
A message seeking comment left for Crawford at one of the restaurants he owns wasn't immediately returned.
The lawsuit estimates that the alleged wage theft affected about 500 workers. Schuyler's lawyer, Ryan Finn, an attorney at Hacker Murphy LLP, said that since they filed the suit on Monday, he's received inquiries from about 10 people interested in joining it.
Schuyler says he hopes other workers will come forward, but he understands why they might be hesitant. "I want them to do what's right, but I don't want them to get fired and be in my predicament where they're struggling because they spoke up," he said.
Schuyler began working at the McDonald's franchise in June 2012. He claims in the suit that he first became suspicious his bosses were doctoring his time sheets in January 2013. After he reviewed his forms, Schuyler says he realized his supervisors were changing the hours he had input without his permission. "I put two and two together and they didn't match," he said.
He brought the issue to one of his managers, who informed him that changing the hours on a time sheet was common practice at the restaurants owned by Crawford, the lawsuit claims. The franchisee paid Schuyler $1,000, which didn't fully compensate him for his lost wages, but he was told the alleged wage theft would stop, according to the suit.
A couple months later, Schuyler reviewed his time sheets again and found they were still being altered, the suit alleges. After reporting the changes again, this time to a different manager, Schuyler claims he was harassed and his hours were cut. Ultimately, after complaining to Crawford both about the alleged wage theft and the harassment, Crawford told Schuyler, "This is my business" and "I can not have you working here any longer," the lawsuit claims.
Since he stopped working at the McDonald's a few months ago, Schuyler says he's been "searching for a job, trying to take care of my kid. That's the only thing I can do."
The lawsuit claims McDonald's is liable in part for the alleged wage theft because the chain mandated Crawford's restaurants use its time-clock system. That means the company allegedly knew about the excessive number of changes to employee time sheets and did nothing to stop them. In addition, Schuyler holds McDonald's responsible because he says its time-clock system warned supervisors when an employee had worked enough hours to be eligible for overtime, encouraging them not to pay it.
Ruckelshaus said that in many cases, franchisees resort to cutting worker hours in the face of pressure to meet certain cost standards set by the corporation. There are proposals pending in some states that would force chains to take more responsibility for wage theft perpetrated by companies or franchisees associated with them, she said.
"The state laws are trying to get everybody that's involved in that structure between the worker and ultimately the retailer to bear responsibility and accountability for fair labor standards," she said. "All we're talking about is minimum wage and overtime; it's not a lot, but it adds up."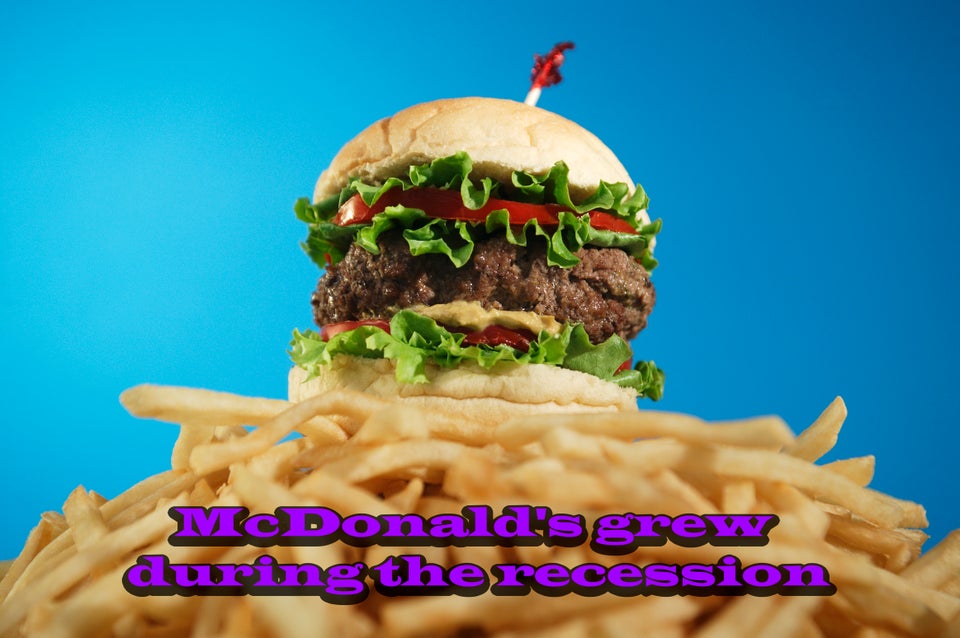 10 Things The Fast Food Industry Doesn't Want You To Know