McDonald's will release its first 100 percent organic-beef burger next week, when the "McB" joins the chain's menu in Germany.
Beginning Oct. 1, the "McB" (below) will be available in at approximately 1,500 McDonald's in Germany. In addition to the organic beef patty, the burger has Lollo Bionda lettuce, tomatoes, pickles, red onion rings, Edam cheese and sauce. On Oct. 26, McDonald's unveils the "Long McB" burger with organic beef, arugula, Maasdam cheese, red onion rings, tomato and a spicy sauce in a bun with sunflower seeds.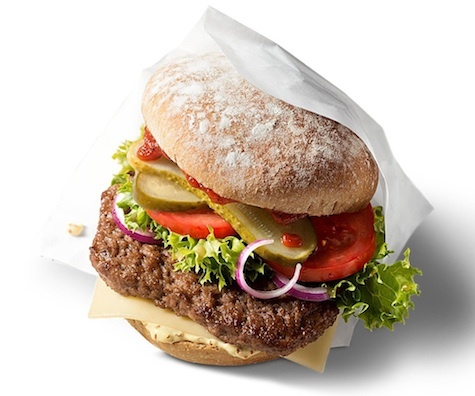 The beef comes from organic farms in Germany and Austria. In announcing the debut of organic beef, McDonald's said the suppliers and all its franchises in Germany "have been subjected to elaborate certification procedures by state-approved organic inspection bodies."
The "McB" puts Germany at the forefront of McDonald's efforts to improve protein quality. In the U.S. it has sourced only grass-fed beef since 2010; last year it pledged to begin buying at least some verified sustainable beef (raised through socially and environmentally responsible practices) by 2016. Earlier this year, McDonald's announced that within two years, 100% of the chicken it buys will be raised without antibiotics important to human medicine. With about 14,350 U.S. restaurants, adequate supplies of organic or antibiotic-free products take time to develop.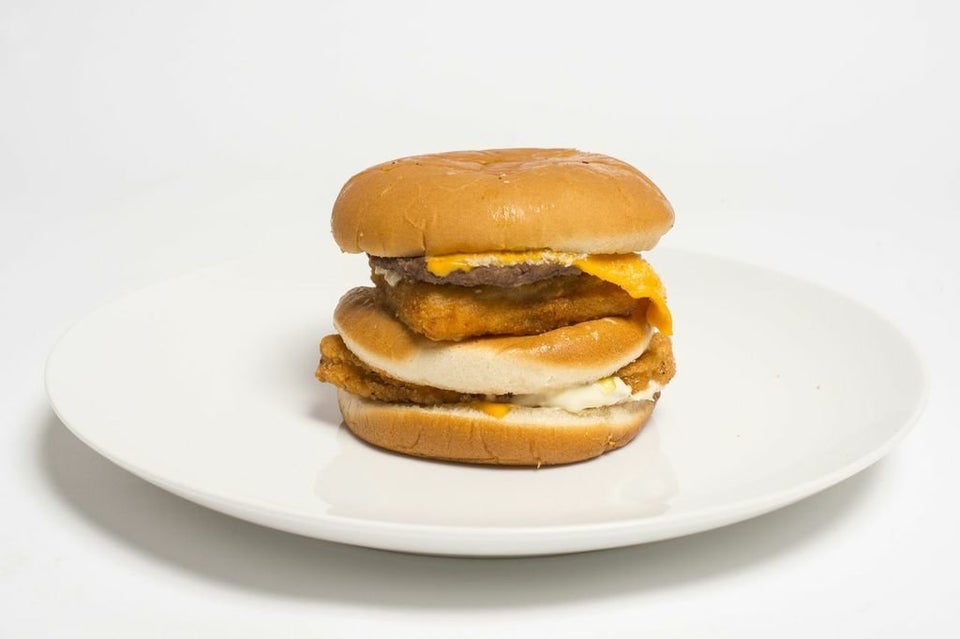 McDonald's Secret Menu
Popular in the Community