 Gov. Bob McDonnell and Attorney General Ken Cuccinelli, under scrutiny for their ties to Star Scientific, said Wednesday they would be open to legislation to tighten requirements on the disclosure of gifts to immediate family members of elected officials.
The governor, who will leave office before legislation could be enacted, "would be open to supporting future changes in Virginia's disclosure laws to ensure greater transparency, and to require the reporting of gifts to immediate family members," said Tucker Martin, a spokesman for McDonnell.
"He looks forward to working with lawmakers to determine what future policies would best increase transparency in state government and could be effectively implemented."
The remarks come amid controversy swirling around McDonnell and Jonnie Williams Sr. -- the head of Star Scientific, a Glen Allen-based former tobacco company turned dietary supplement seller that is under a federal securities investigation.
Williams, whom McDonnell and his wife, Maureen, consider a friend, gave one of their daughters, Cailin McDonnell, a $15,000 gift, which the newlyweds used to help pay expenses at their June 2011 wedding.
McDonnell, who leaves office in January, has not answered questions about whether his family members have received other gifts or whether he would voluntarily amend his statement of economic interests to reflect such gifts.
Cuccinelli, a Republican candidate for governor, came out Wednesday in support of tighter requirements in Virginia on the disclosure of gifts to family members of elected officials.
"Since his days in the state Senate and as attorney general, Ken Cuccinelli has made government and ethical transparency a top priority and he will continue this fight as governor," said Cuccinelli for Governor campaign spokeswoman Anna Nix.
"With the goal of a completely open and honest government, Cuccinelli supports any effort to close existing loopholes regarding gifts to immediate family members."
Cuccinelli, who has known Williams since 2009, reported receiving $13,000 in gifts from the CEO. He also owned $10,000 in Star Scientific stock in 2011, which he failed to disclose until 2012.
Democratic gubernatorial candidate Terry McAuliffe, who is likely to face Cuccinelli in the general election, also supports changing state law to require disclosure of gifts to immediate family members, said spokesman Josh Schwerin.
"Terry would support working with both parties in the legislature to strengthen gift reporting for immediate relatives of elected officials at certain values," Schwerin said. "Certainly, there can be a mainstream compromise that improves disclosure to the Virginia public. He also continues to support a ban on lobbyist gifts."
State elected officials are required to disclose any gift in excess of $50, but McDonnell says he did not report the check because it was a gift to his daughter, which under current rules does not have to be disclosed.
"Gifts that come to other family members under the current law are not reportable," McDonnell told reporters Monday.
On Tuesday, Sen. A. Donald McEachin, D-Henrico and other Democratic lawmakers expressed support for tightening the gift giving rules for elected officials.
McEachin made the comment during on a conference call Democrats called to blast Cuccinelli for not recusing his office from litigation Star Scientific filed against the state in 2011 over a $700,000 tax assessment in Mecklenburg County.
"I think it needs to be closed," McEachin said of the perceived loophole regarding disclosure of gifts to family members of office holders.
Brian Gottstein, a spokesmen for the attorney general's office, has said Cuccinelli's first purchase of Star Scientific stock in 2010 -- his sole individual stock investment -- came after he saw one of Star's research announcements online.
Cuccinelli says he was not aware Star Scientific had filed suit against the state in July 2011 when a financial planner obtained additional Star stock on Cuccinelli's behalf in September 2011, as part of a mutual fund he owns. His office says Cuccinelli did not disclose his holdings for a year because he did not realize the holdings topped $10,000, the threshold for disclosure.
The attorney general on Friday recused his office from the Star Scientific case, and appointed outside counsel to handle the matter.
Staff writer Michael Martz contributed to this report. ___
(c)2013 the Richmond Times-Dispatch (Richmond, Va.)
Distributed by MCT Information Services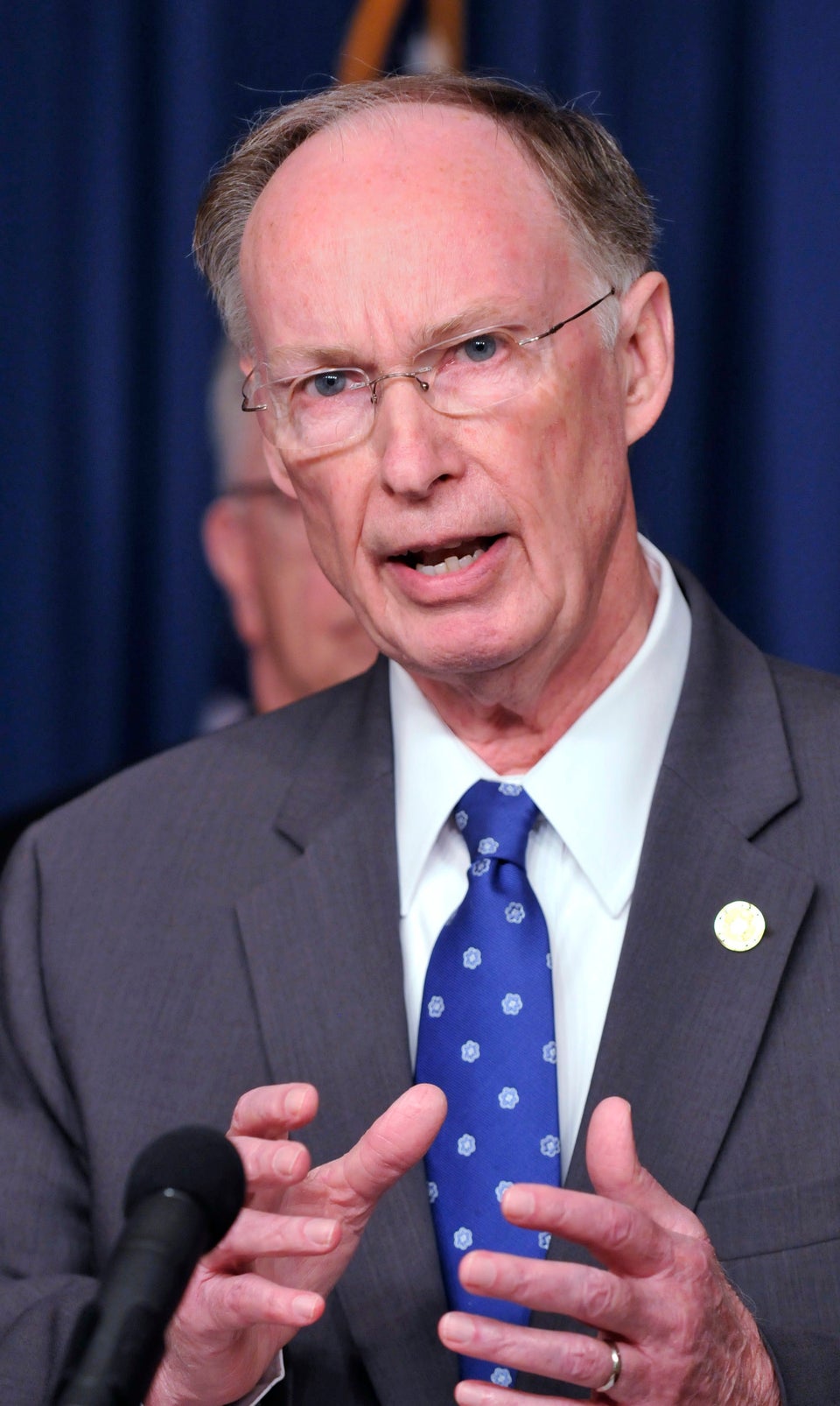 United States Governors
Popular in the Community