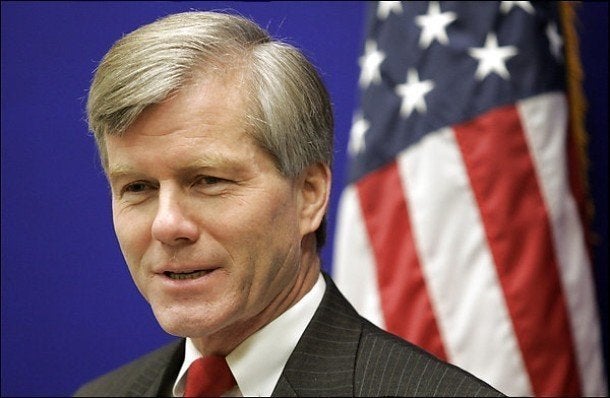 Virginia Republican gubernatorial candidate Bob McDonnell is set to hold a rally with a prominent endorser who just last week mocked Democrat Creigh Deeds' stutter.
Prominent North Virginia businesswoman Sheila Johnson got McDonnell in a bit of hot water last Monday after a tape surfaced showing her ridiculing Deeds.
"We need someone who can really communicate," Johnson said. "And Bob McDonnell can communicate. The other people that I talk to, especially his o-o-o-o-o-o-o-o-o-o-opponent... could not articulate what needed to be done."
Johnson subsequently apologized, saying she "shouldn't have done it in the manner in which I did and for that I apologize for any offense he, or others, may have taken."
McDonnell, by contrast, did nothing to distance himself from the controversy. Instead, his campaign used the occasion to accuse the Deeds of attacking a prominent supporter of both DNC Chair Tim Kaine and President Barack Obama. (Johnson is a Democrat who has crossed party lines in the gubernatorial race).
On Monday, McDonnell aligned himself even more closely with Johnson. His campaign announced that the two would be hosting a "Women's Rally" event in Tyson's Corner, Virginia on Tuesday.