 Thirty-three years ago this month, a three-day race riot exploded in Miami when a group of Miami-Dade Police officers were acquitted after being charged with beating a black man to death over a traffic violation.
Arthur McDuffie reportedly led cops on a high-speed chase on his motorcycle in December 1979.
When he stopped, put his hands in the air, and said "I give up," police allegedly beat him so hard with their nightsticks they cracked his skull in half.
Outrage sparked back in Miami where a May 18th protest downtown escalated to a burning, three-mile-wide riot in Liberty City that lasted three days, caused $100 million in damage, resulted in 18 deaths, and inspired curfews and gunpoint checks by the National Guard.
"I wanted to believe in the American system," one protester says in a documentary on the riots. "But no more! Never again!" Watch a clip in the below slideshow.
(Story continues after the slideshow.)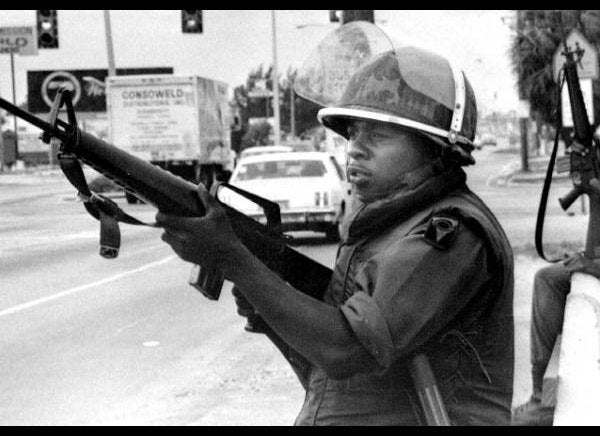 McDuffie Riots, 1980
I happened to be in the Air Force when the riots were going on, and I was sitting in a room where the television was on, talking to some of my colleagues from all over the country, and all they talked about was how terrible things must be in Miami for that to be occurring. And they kept talking so much it annoyed me.
But despite Patterson's and others wish to make community relations better in Miami since the riots and looting of 1980, tensions remain high.
Related
Popular in the Community