A series of photographs posted on the McGill Feminists Tumblr shows people who identify as feminists. The images challenge tired stereotypes about feminists, namely the idea that anyone who would call themselves the "f-word" is a man-hating, white, liberal woman.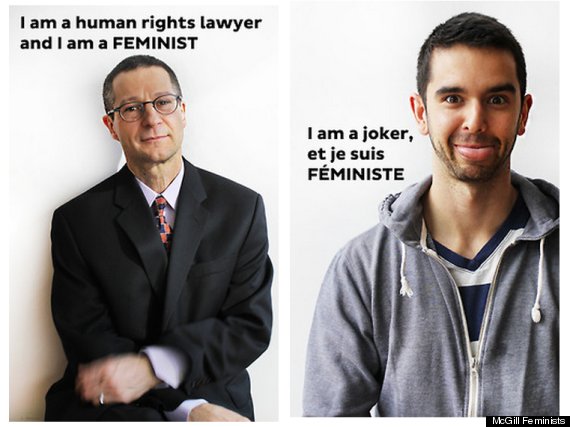 Feminists can wear makeup, take their husband's surname and want to spend more time with their children. Feminists can be suit-wearing, cigar-smoking men of color. Feminists can come from all sorts of different backgrounds.
The portraits from McGill's Feminist Collective remind us just how many different types of people share these beliefs. Check out more images below, and head over to the Tumblr page to see the rest of the collection.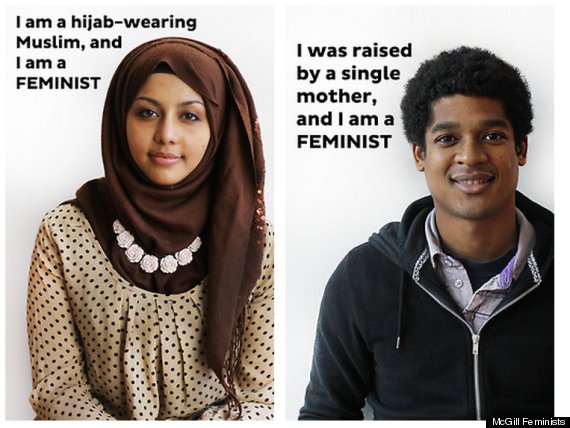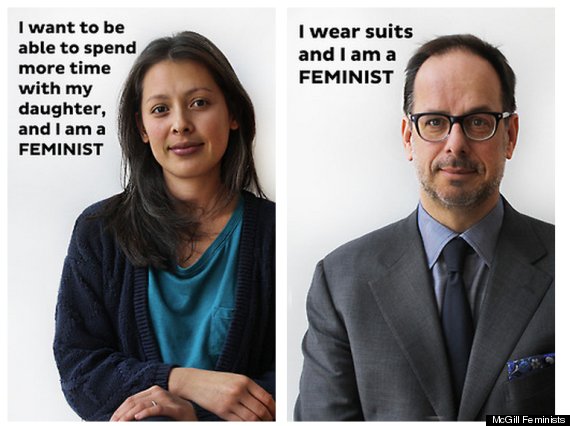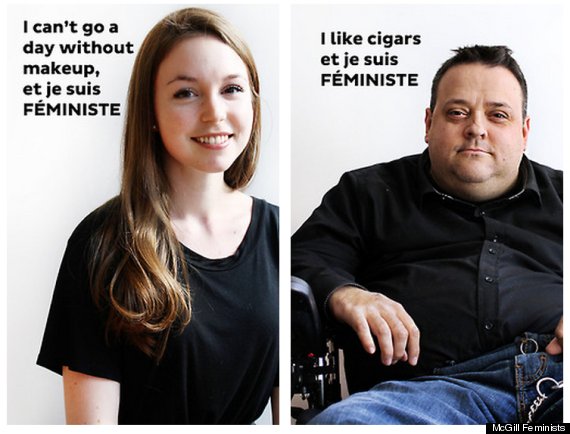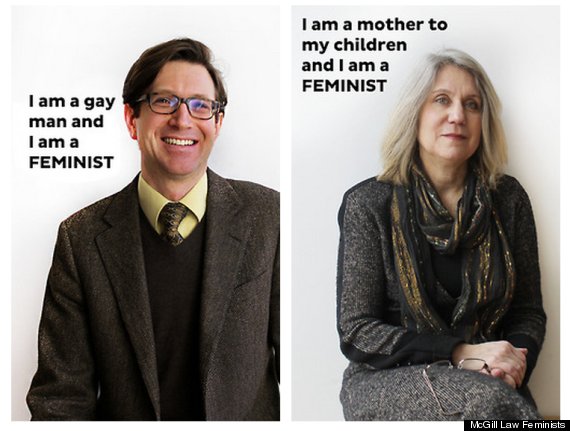 Related
Before You Go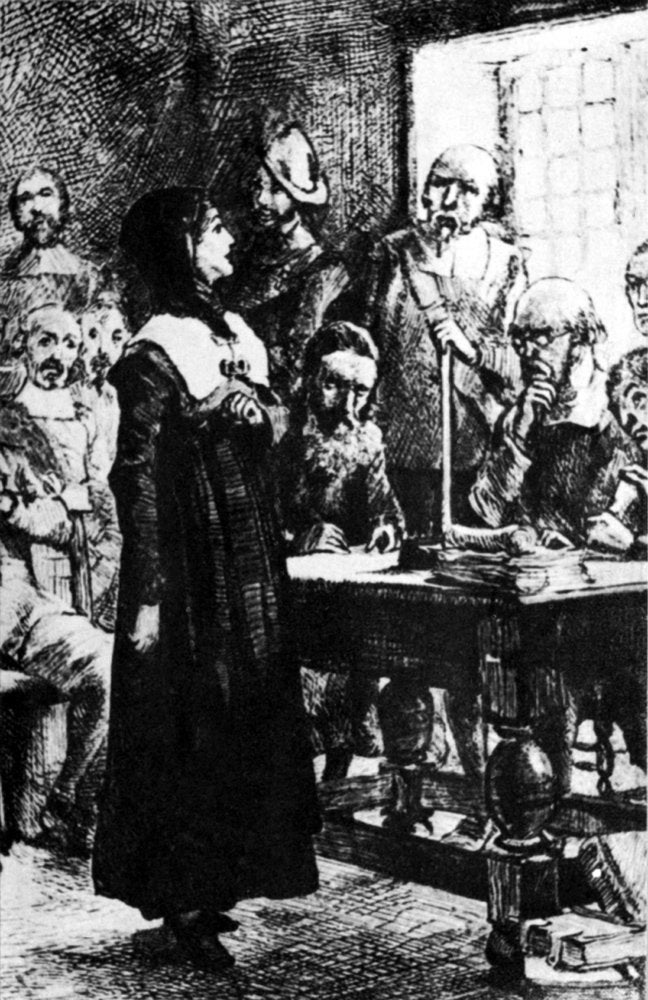 Iconic Images Of Women Throughout History