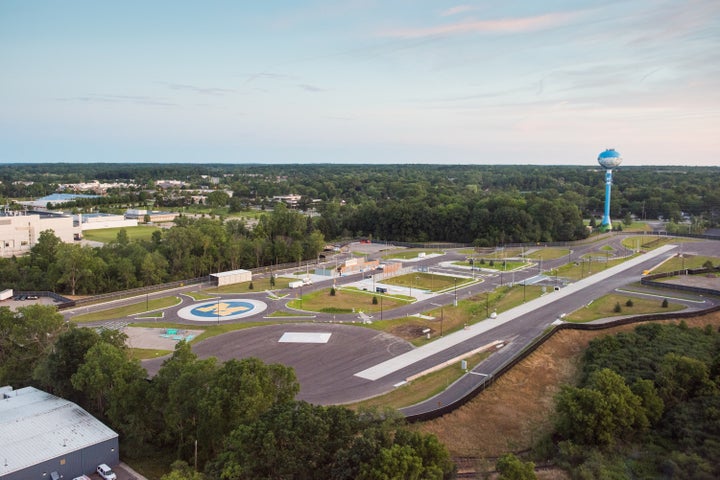 This might be the coolest car lab in the country.
Mcity, an urbanized test ground for driverless cars, opened on Monday at the University of Michigan. It's a 32-acre simulated town with streets, intersections, traffic signs, buildings and sidewalks. There are also robotic human dummies, designed to anticipate all possible road obstructions and accidents. The site even incorporates faded lane markings and signs that have been scrawled over with graffiti.
With many in the industry expecting completely autonomous cars to hit the road within the decade, Mcity will play a key role in studying how these cars will be able to sense and react in time to potential pedestrian accidents. The facility will also develop ways for cars to identify nearby self-driving vehicles and traffic signals, and run them under various weather conditions, particularly the heavy snowfall common to Michigan winters, Bloomberg reported.
Mcity was developed in partnership by the university's Mobility Transformation Center, which researches technological advancements in transportation systems, and the Michigan Department of Transportation.
"There are many challenges ahead as automated vehicles are increasingly deployed on real roadways," Peter Sweatman, director of the Mobility Transformation Center, said in a statement. "Mcity is a safe, controlled and realistic environment where we are going to figure out how the incredible potential of connected and automated vehicles can be realized quickly, efficiently and safely."
This would be the first controlled test village of its kind, away from public streets or company grounds.
Google began running trials with its self-driving cars a few months ago at its Mountain View, California, headquarters. It has also been testing its autonomous vehicles on public roads, though last month in Palo Alto one of its cars almost collided with a self-driving vehicle operated by another automaker.
German auto company Daimler has started testing an automated 18-wheeler truck on highways in Nevada.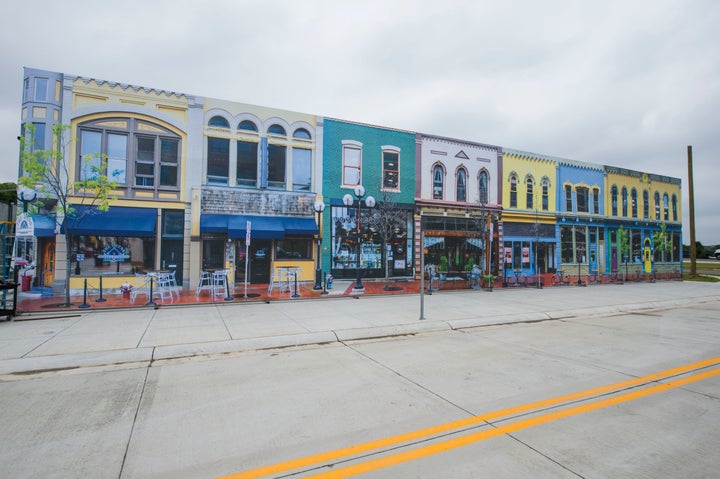 The Mcity facility has been "inundated" with requests for demonstrations, Sweatman told Bloomberg earlier this year.
The university's Mobility Transformation Center was founded in 2013 to address the growing industry of tech-connected vehicles. It hopes to have a fully supported network of automated cars on the road in Ann Arbor by 2021.
Construction on Mcity began last year with a $10 million investment. It receives funding from major companies including Ford, General Motors, Honda, Nissan, Delphi, State Farm and Toyota, in addition to the University of Michigan and the state's Department of Transportation.