The first time I went to photograph McKeesport, PA, I made the remark to the person with me that the city looked like it had been evacuated in 1979. The streets were empty; remaining business fronts were mostly closed; a parking garage sat unused, etc. The ensuing years have not been kind to the former manufacturing hotbed. Seeing it now, it's rather hard to imagine the bright future that, once upon a time, seemed to await this growing, busy municipality.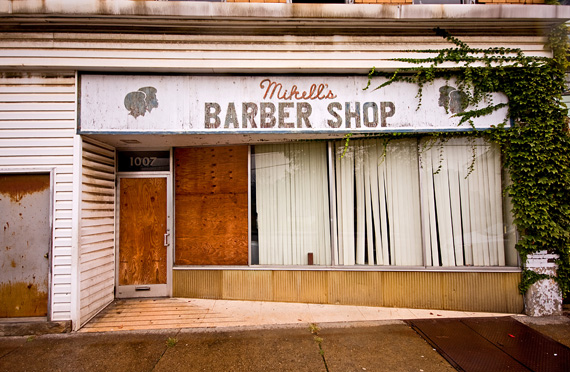 McKeesport was the home of National Tube Works and G.C. Murphy. National Tube Works was the largest employer, employing 10,000 of McKeesport's citizens. The city's population topped out in the 1940s, with a population of around 55,000. By the end of 2010, less than 20,000 would remain. Of those, a little over 18% of families and 23% of the population live below the poverty line, including 36% of those under the age of 18.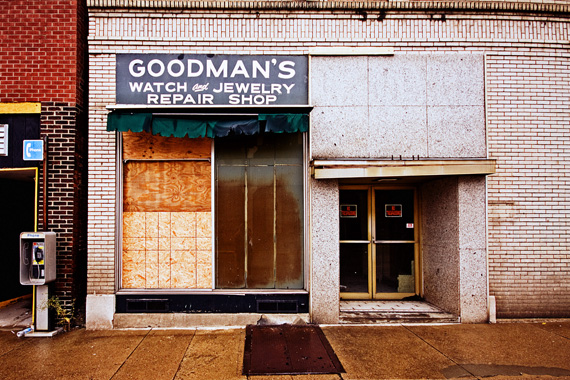 At one time, McKeesport was the fastest growing municipality in America. Families arrived from Russia, Poland, Germany, etc. to work for the National Tube Company. The company, which had, by then, been purchased by U.S. Steel, closed its doors for good in the 1980s, along with so many other Mon Valley factories.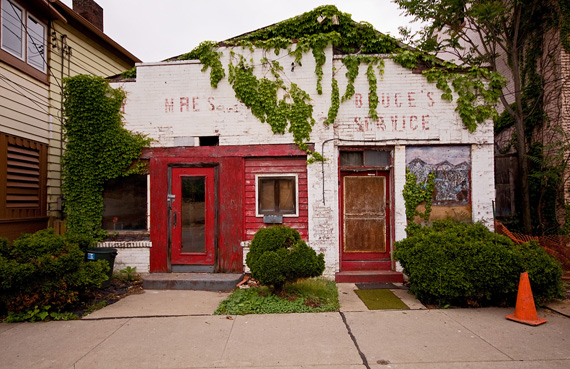 Like so many of the Pittsburgh "satellite" cities (Aliquippa, Clairton, Homestead etc.), McKeesport was a world unto itself, even though Pittsburgh was just down the road. McKeesport had its own legendary bands like the Fantastic Dee-Jays (who had a regional hit with "Fight Fire," played to packed teen clubs in McKeesport and then opened up for the Rolling Stones at their 1965 Civic Arena date) and its own pockets of notoriety, such as Brick Alley, which apparently held such elite world-wide status as an area of ill-repute, that the local authorities, while not condoning it, accepted its existence for a large span of time.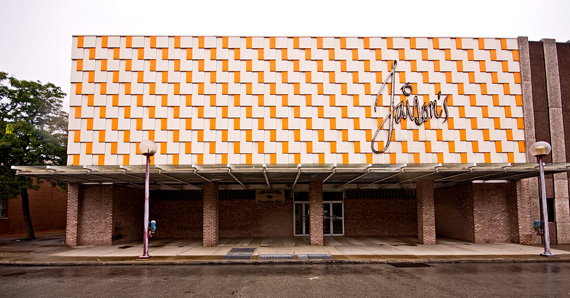 It was also a city of powerful art-deco storefronts, theaters, nightclubs, and restaurants, as well as the traditional bakeries, markets, and diners. McKeesport's was still largely filled with businesses and families, when the bottom began to fall out in the 1970s, and by the dawn of the 80s, a mass exodus had begun. The work was largely gone; businesses were closing; and the working wage necessary to support a family could no longer be had. Life in the Mon Valley, as it had been known for decades, was effectively over.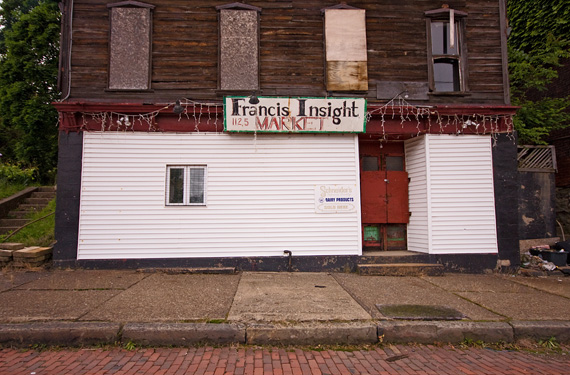 Please visit Randy Fox's website for more Rust Belt photography. Fox also manages the American Elegy website, which features the interviews and work of some of our greatest photographers, well-known and emerging.