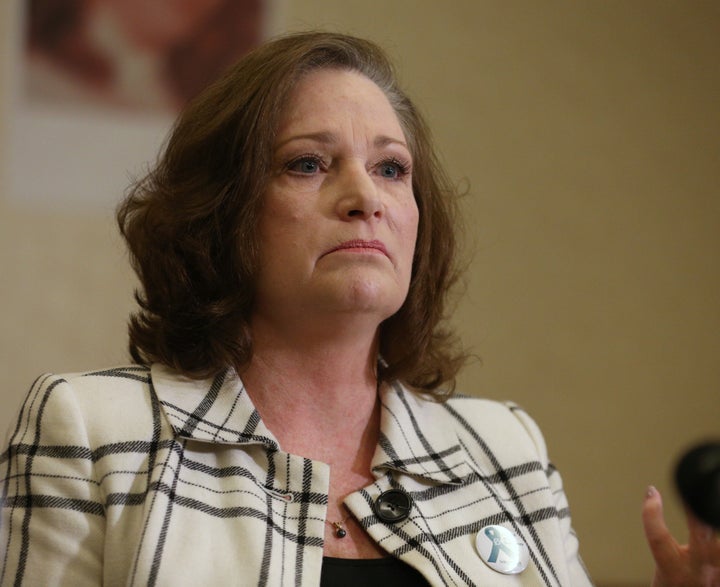 McKenna Denson, 55, says she was raped in 1984 by Joseph L. Bishop, the former president of a Mormon missionary training center (MTC) in Provo, Utah. Denson said she told local Mormon leaders about the assault numerous times over the years, but that the church failed to take action against the leader.
Instead, she says, Bishop was allowed to continue holding leadership positions that placed him in charge of hundreds of Mormon youth.
Denson said that after trying to seek justice through the church for three decades, she's "absolutely prepared" to fight it in court.
"I'm ready for this," Denson said Thursday during a press conference in Salt Lake City. "I've been ready. I think what makes me feel even more confident [is], I'm right. It happened. I was raped at the MTC. The church covered it up, and they still promoted him to higher and higher positions of the church."
Bishop, who is now 85 years old, denies the rape allegations. In an interview with police last year, he admitted that he had taken Denson to a small "preparation room" at the center and "asked her to show him her breasts, which she did."
Church spokesman Eric Hawkins told HuffPost in an email that the church is confident that the legal system will ensure a just result in this case.
"Our hearts ache for all survivors of abuse, and the Church is committed to addressing incidents of abuse wherever they are found," Hawkins wrote. "As this is now an active legal matter, we are unable to make further comment at this time."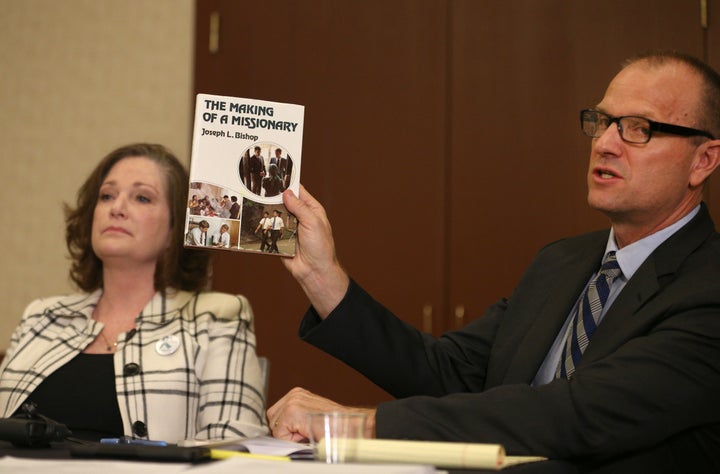 In a previous statement, the church claimed that it did not impose formal discipline on Bishop because it was unable to verify the allegations against him. The church said it is investigating the alleged rape again and would take action against Bishop if it found the claims to be true.
Denson's lawsuit names Bishop and the Church of Jesus Christ of Latter-day Saints as defendants, according to The Salt Lake Tribune. Denson's lawyer, Craig Vernon, said his client is seeking to hold Bishop accountable and that he hopes the lawsuit will also reveal systematic problems the church's handling of abuse allegations.
On March 26, the church updated its guidelines on abuse prevention. The guidelines instruct church leaders to call a church helpline when they learn of possible abuse cases. The helpline reportedly connects the leaders to "legal and clinical professionals" who provide instructions on how to assist victims and comply with local requirements about reporting abuse.
Vernon said he wants the church to consider telling its leaders to take complaints directly to local authorities.
"We want the church to consider whether it makes sense to instruct [leaders], if you find out about one of these crimes ... don't call the helpline, call the police," he said during Thursday's press conference.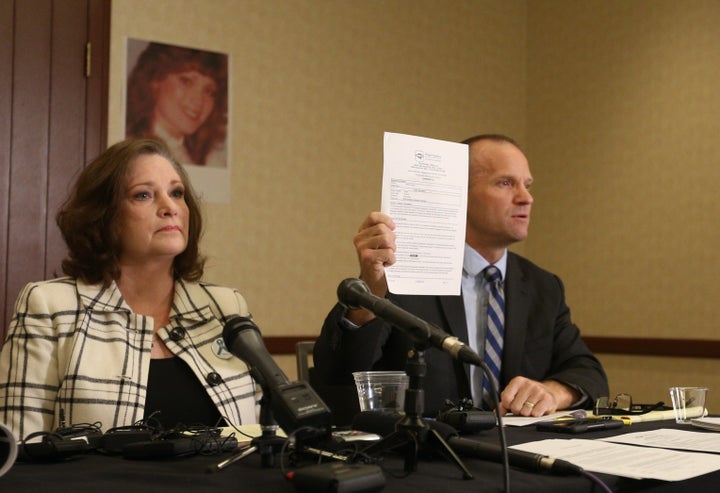 Denson also brought up the church's longheld practice of allowing local leaders, known as bishops, to conduct one-on-one "worthiness" interviews with young children. Some parents have complained that bishops are able to ask children invasive questions about their sexuality during these interviews.
The interviews have recently become a controversial subject in the Mormon church. Last week, about 1,000 people marched to the church's headquarters to demand an end to the practice and make it a requirement for a parent or guardian to sit in on the interviews. The church's updated abuse guidelines make this an option, not a requirement.
In response to a petition from concerned Mormon parents, Hawkins, the church spokesman, issued a statement last December defending bishops' interviews as an important part of the church's ministry.
Denson said Bishop was able to groom her for abuse because she had already gotten used to the idea that it was OK to be alone in a room with an older man who asked her sexually explicit questions. She said the movement to change the church's policies on bishop's interviews was "absolutely vital" to her.
"If I had been taught early on that it was not OK to be alone, one on one with a priesthood leader, no matter how high up he is, I honestly believe this would not have happened," she said.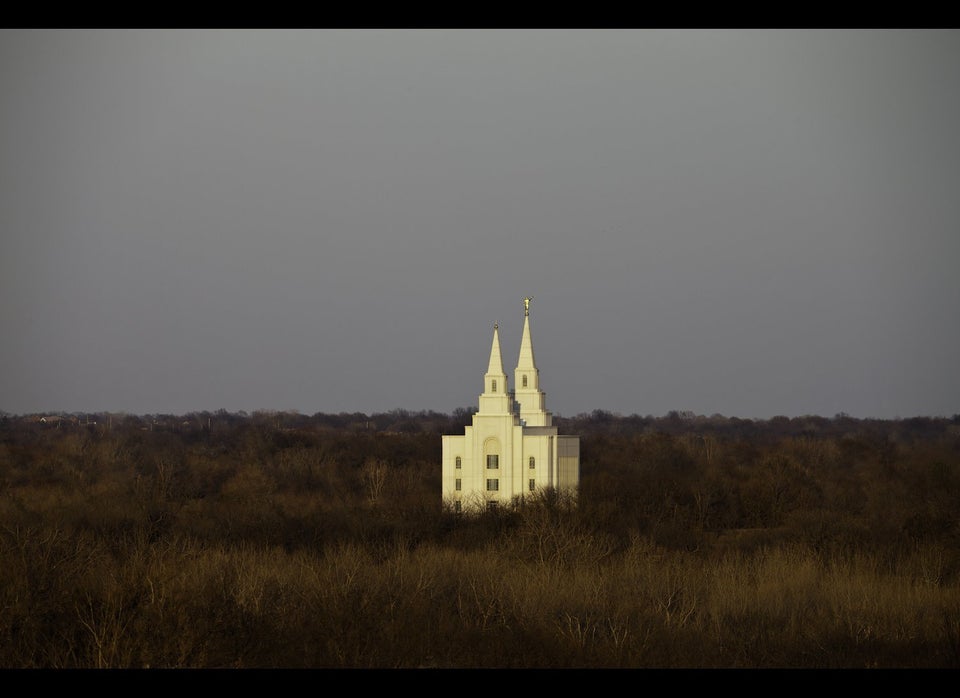 Inside a Church of Jesus Christ of Latter-day Saints Temple
Popular in the Community