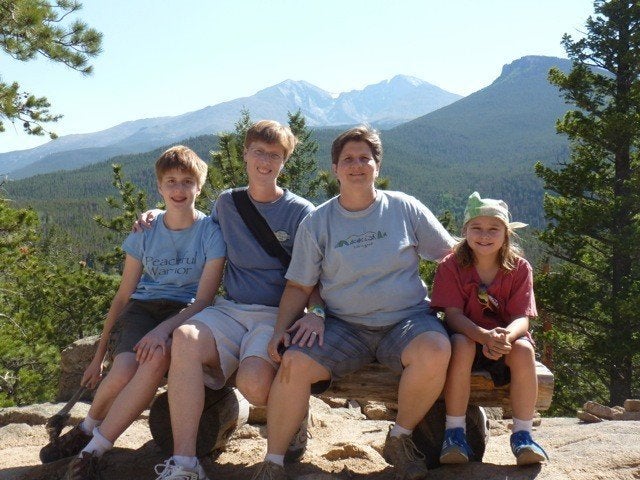 Today, March 26, and tomorrow, March 27, the Supreme Court will hear arguments in the Defense of Marriage Act (DOMA) and Proposition 8 cases. The decisions in both cases will address a common question: Should all Americans have the freedom to marry the person they love?
The children being raised by LGBT parents are in an excellent position to answer that question, and across the United States they are speaking out. The Family Equality Council and our coalition partners have filed a "Children's Voices" amicus curiae brief asking the Supreme Court to consider what these young people have to say about their families.
McKinley BarbouRoske, age 14, lives in Iowa. She is one of the young people quoted in the "Children's Voices" brief.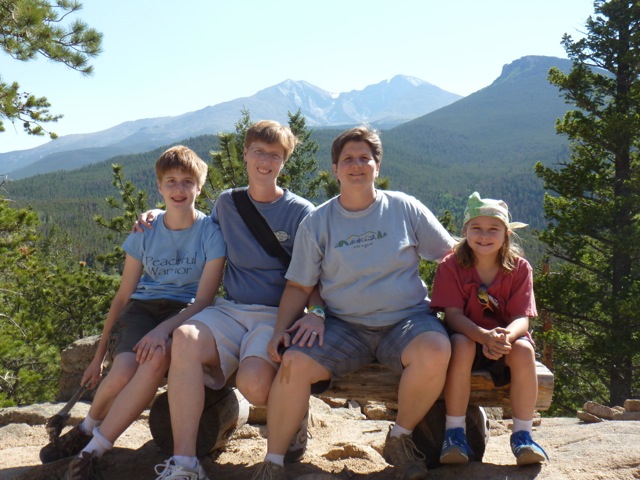 Photo courtesy of the BarbouRoske family
She says that when she introduces her high school classmates to her two moms, the typical reaction is, "'Hi, McKinley's moms!" She explains, "My friends all think my parents are awesome," and then she adds, "I think a couple of them want to move in with us."
And McKinley herself? She couldn't agree more. "My parents are amazing," she says. "They love me, and I'm very comfortable with them." McKinley and her sister Breanna, 10, are both black belts in Tae Kwon Do and take classes together. They have also enjoyed taking classes with their parents, as a family. In the "Children's Voices" brief McKinley, who plays violin, describes how her moms "have gone to every single one of my music concerts and my sister's sport games without exception."
A simple yet important tradition for the BarbouRoskes is making time to sit down for dinner together. McKinley reports that they manage it "almost every night." When McKinley reflects on her family, she says that what matters the most is this: "We're always there for each other. We have good times, we have bad times, and we have insane times. ... But we stick up for each other."
Even at a young age, McKinley has experienced a lack of representation of families like hers in her school's curricula. Despite attending what her parents call "a fairly progressive Iowa high school," she often has to confront assumptions about her family structure. McKinley describes the absence of families like hers from both textbooks and class discussions as "frustrating." However, she concludes that having two moms has helped her grow stronger as a person: "I've learned the importance of not giving up, of standing up for yourself and what you believe in."
If McKinley were to give some advice to another young person with two moms or two dads, she would remind them to "be proud of who they are and their family." McKinley and her family were plaintiffs in the historic Varnum v. Brian case, which led to Iowa becoming the third U.S. state to enact marriage equality, in 2009. As she remembers the hard work that her community and her family have done for marriage equality, McKinley hopes the rest of the country will soon treat families like hers equally. "It would mean a lot to me," she says, if her parents had the same legal protections "wherever they went."
I asked McKinley what she would say to someone who opposed her parents having all the protections, benefits and commitments of marriage. She immediately replied, "I'd tell them, 'Come over and spend some time at our house.' They'd see we're like any other family."
Related
Popular in the Community