HAMMOND, La. -- In 2001, they say, they were bullied into silence or forced to lie in court to help prosecutors wrongfully convict a 22-year-old rap artist of shooting a fan. Now, they will no longer keep silent.
Five eyewitnesses -- including the prosecution's star witness -- have signed affidavits to swear they didn't see McKinley "Mac" Phipps Jr. shoot a young fan. The witnesses claim in the documents, which have been assembled by Phipps' attorney, that authorities intimidated them into falsely testifying, kept them from sharing their version of events or simply ignored them.
Phipps, who was convicted in 2001 on a manslaughter charge, is serving a 30-year prison term.
"He didn't do it," said Jamie Wilson. "He was standing right next to me when it happened. He didn't shoot."
Wilson was 19 years old on the night of Feb. 21, 2000, when Barron Victor Jr., also 19, was gunned down at Club Mercedes in Slidell, Louisiana. She is certain the singer then known as "Mac The Camouflage Assassin" did not commit the crime.
Phipps was convicted in September 2001 by an all-white jury, despite a lack of physical evidence and conflicting witness accounts.
The witnesses who signed affidavits said they were only willing to come forward now because former District Attorney Walter Reed, who led the prosecution, is no longer in power. After nearly 30 years, Reed decided to not seek re-election amid a reported federal grand jury investigation into campaign funds and side businesses. He left office in January.
Phipps' family is hoping the affidavits, along with Reed's departure, will get the musician a new trial. They point to a Huffington Post investigative report last week, in which all five of the eyewitnesses claim they were threatened, intimidated or outright ignored by investigators.
Wilson said Monday that she told police 15 years ago that she witnessed the shooting -- and that Phipps was not the triggerman. She stands by that story now.
According to Wilson, police were not interested in what she had to say after the shooting.
"They treated me like they wished I wasn't there," Wilson said. "They made me feel like I was telling a story different from the one they wanted me to tell."
THE CLUB SHOOTING: (Story Continues Below)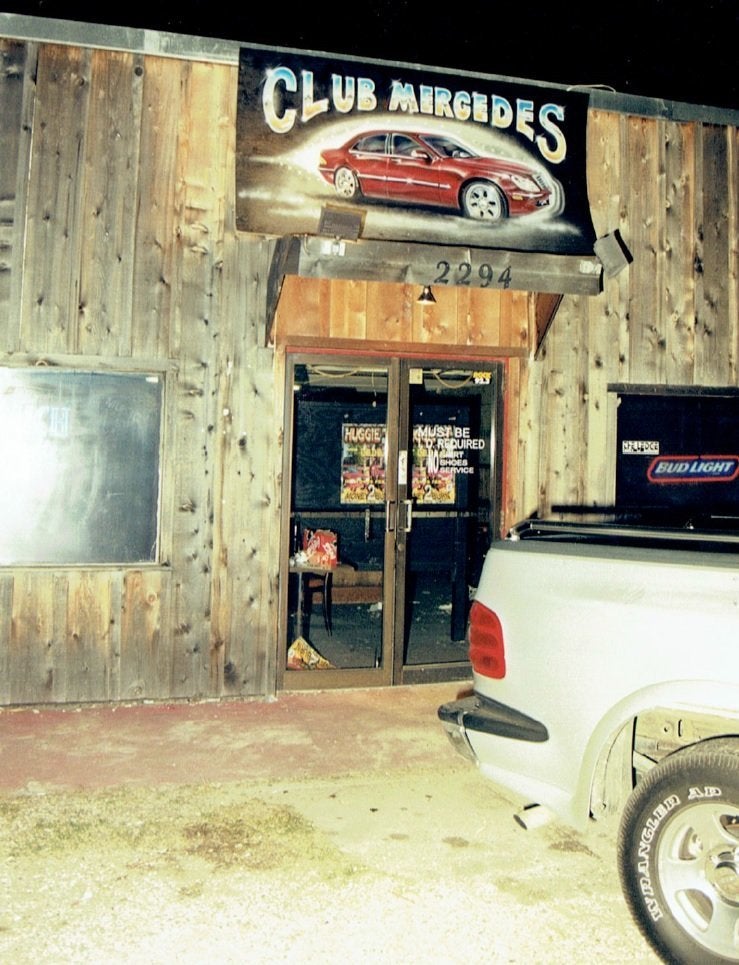 Club Mercedes Shooting
The artist's mother was tearful as she met with Wilson and other witnesses earlier this week.
"It really touched me because it brought back all the memories from what happened that night," Sheila Phipps told HuffPost.
Wilson was equally emotional. "This is a mother who basically lost her son 15 years ago," said Wilson. "It's inhumane, and it's terrible that it has gone on this long."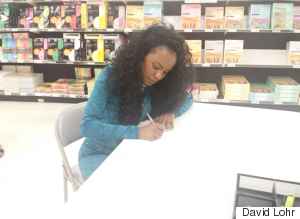 Jamie Wilson writing her affidavit.
Sheila Phipps heard Wilson's story for the first time on Monday. "I haven't seen this young lady in 15 years, so for me to hear her statement about what happened really broke my heart," Phipps said.
The four other eyewitnesses who signed affidavits are the Mercedes nightclub's former co-owner Dwight Guyot, the victim's cousin Jerry Price, Phipps' cousin Larnell Warren and the state's star witness, Yulon James.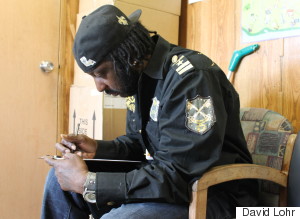 Larnell Warren writing his affidavit.
"It was a complicated case and no one wanted to go to jail," Warren said on Sunday about the witnesses' previous reluctance to come forward. "There was all kinds of emotions going on, and you had the district attorney and police threatening people."
Warren and Price both were charged with obstruction of justice in reference to first-degree murder. Both said the charges were filed after they refused investigators' demands to finger Phipps as the shooter.
"They said all you got to do is say Mac did this, and we'll let you go," said Warren, who was jailed for more than a year as a result of his refusal to cooperate.
THE MAC STORY (Story Continues Below)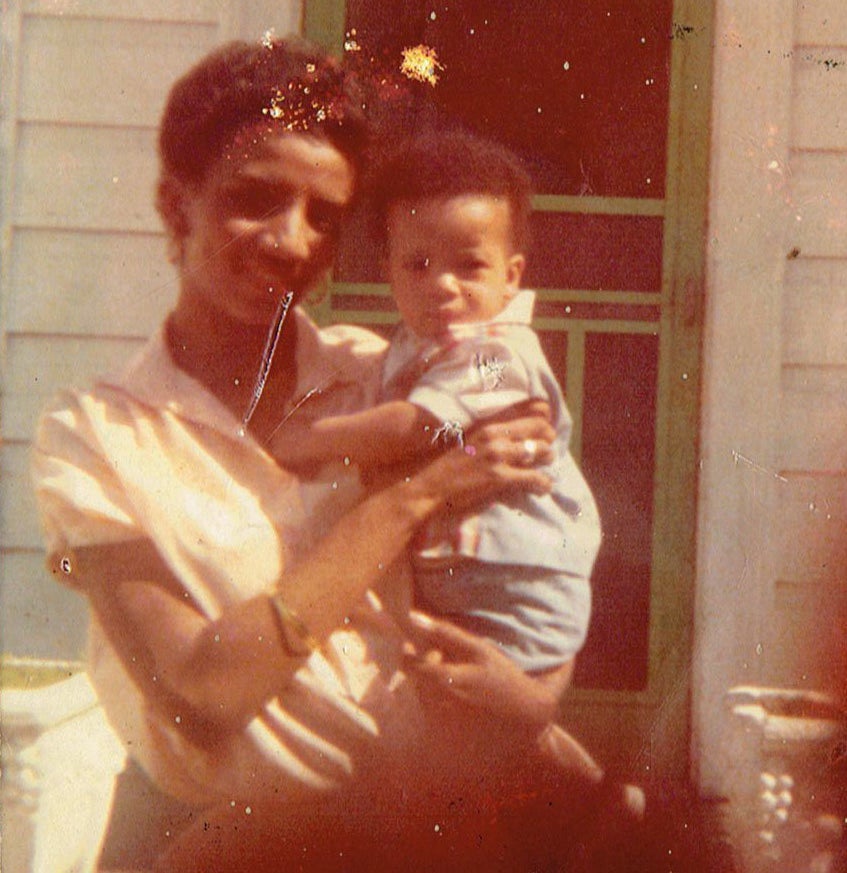 McKinley "Mac" Phipps
Price, currently serving a 25-year sentence in Louisiana for drug charges, was unavailable for comment. According to a statement provided to HuffPost by licensed private investigator Miguel Nunez, who is doing pro bono work on Phipps' behalf, Price claims he was harassed and pressed to say he saw Phipps shoot Victor.
"The detectives asked me if I was 'gonna let that asshole get away with murder'," Price said, according to the statement.
"I told the detectives I did not see who shot Barron … [and] the detectives told me that I was being charged with obstruction to first-degree murder and that the charge carried just as much time as the murder itself," he said.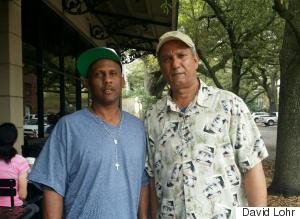 Dwight Guyot (left) and McKinley Phipps Sr.
Guyot signed an affidavit on Sunday, the same day he met with Sheila Phipps. He claims he told investigators he saw another man shoot Victor, but that police were upset that his account conflicted with the case they were building. When he refused to finger Phipps as the shooter, he said, the police threatened him with prison.
After signing his affidavit, Guyot declined to further discuss the case.
"A lot of people in this are like me and they don't want to be in this," he said. "We'll do what we gotta do, but we have to live here and we don't want to talk with the media."
The most powerful affidavit obtained by Phipps' legal team is likely the one signed by Yulon James, who now says she lied when she identified Phipps in court as the shooter because of prosecutors' threats to charge her.
"They stalked my house, they stalked my job and they stalked my family," said James in an earlier interview with HuffPost. She now acknowledges she "didn't see anything" and testified falsely against Phipps. "The DA came over to my parents' house and told me I would have my baby in prison if I didn't testify."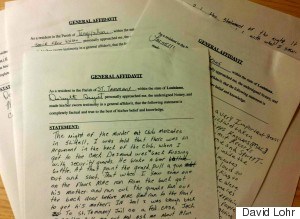 Copies of the affidavits provided to HuffPost.
Phipps' attorney, Remy Starns, said he is preparing a motion for a new trial based on the affidavits, "in the interest of justice."
"I think it's easy to see someone else committed the crime, and I believe the courts will take a hard look at it in the interest of justice," Starns said.
Guyot and Wilson have both said the gunman was Thomas Williams, the former fiancé of Phipps' aunt. At the time, he was working as a member of Phipps' security team. He confessed to police the month after the killing that he fired in self-defense, pulling his gun after Victor charged at him with a broken beer bottle.
THOMAS WILLIAMS CONFESSION: (Story Continues Below)

Authorities disregarded Williams' statement based on his inability to describe the weapon and his claim that he fired at Victor from several feet away, which was at odds with the coroner's reports. He was charged with obstructing justice and accessory after the fact for second-degree murder.
Williams has declined to discuss the case with HuffPost. Nunez, for his part, believes Williams' confession was accurate.
"Just because Tom said he was 10 feet away does not mean he actually was, and just because he said he can't remember what the gun looked like does not mean he actually couldn't," Nunez told HuffPost. "It might very well be that Tom pressed the gun right up against Barron Victor, but he might not want to tell it like that because then it removes his claims of self-defense."
Newly elected District Attorney Warren Montgomery said in a statement last week that his office will answer when Phipps presents the court with evidence.
"At that time, I will fulfill my responsibility to respond to the allegations," Montgomery said.
Starns said he will file the petition "as soon as we can."
Meanwhile, McKinley Phipps said from prison that he is hopeful the petition will be granted so the new evidence can be presented in court.
"For the first time in a very long time, I have hope," Phipps said.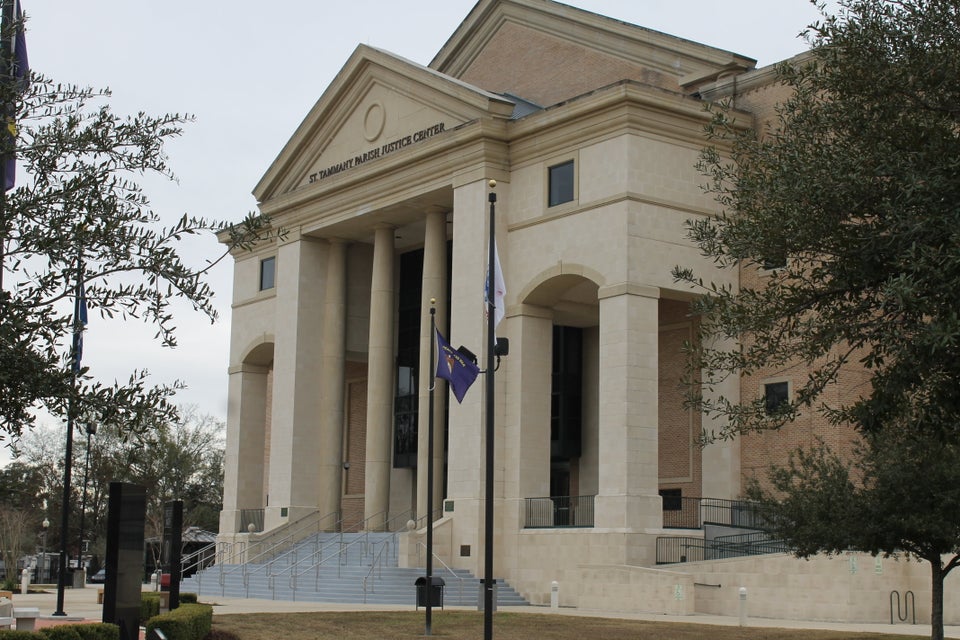 McKinley Phipps Trial
Like Us On Facebook

Follow Us On Twitter

Contact The Author
Support HuffPost
The Stakes Have Never Been Higher
Related
Popular in the Community