Honestly, why do we ever panic? The McRib has never let us down before and it never will. Just when we start thinking we'll never experience that sweet, terrible tast again, McDonald's announces its return.
And this time it's not a moment too soon. With a failing economy, rampant unemployment, and a never-ending GOP debate season upon us, we need the McRib more than ever.
But it's important to point out that those who forget history are doomed to repeat it. Lest we forget that the McRib has always been there for us. Remember that time you saw only one set of footprints in the sand? It's because the McRib was carrying you.
See a few of those great moments in history where the McRib had our backs below. Then, grab this image of the McRib and send us your own.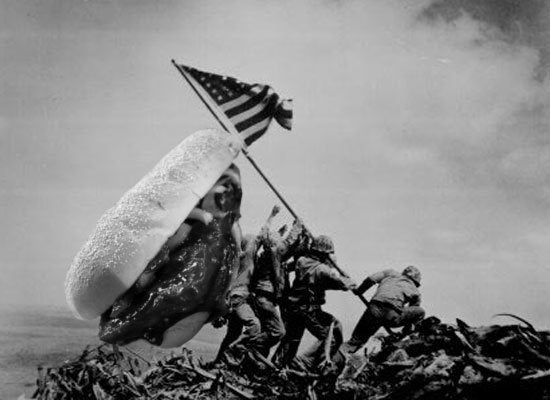 The McRib Throughout History
Related
Popular in the Community