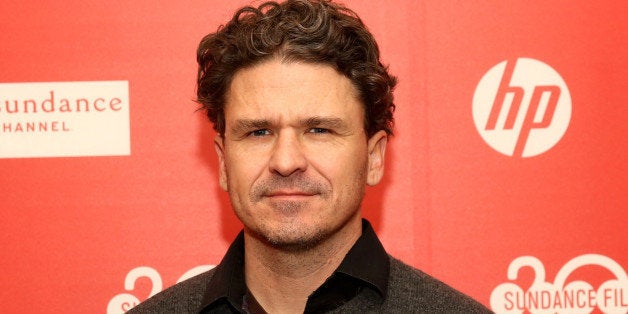 Such a public reminder of the continuing struggles -- particularly for independent presses -- might naturally lead book-lovers to reflect darkly on the unhappy future of the publishing industry. It's hard to swallow Eggers' revelation that "an independent literary title that might have sold 10,000 copies 10 years ago might sell 6,000 now, for example."
McSweeney's pivot to nonprofit, however, is a reminder that profit-making always sits uncomfortably with certain ventures. The press functioned as a for-profit company, but, in practice, its mission was to produce meaningful, well-crafted art rather than commercially appealing products. In some ways the fact that McSweeney's had operated as a for-profit seemed surprising; their almost single-minded focus on quirky, niche texts suggested their motivation was to enrich the literary scene, not to fill their coffers.
Big publishers with a profit motive certainly have their place in the literary world -- consumers want celebrity memoirs and blockbuster thrillers, so they ought to be published, and, in the case of large publishers, they tend to help finance the publication of less sure bets like experimental fiction and poetry. The very fact of this tradeoff made by large publishers indicates that books aren't a pure commodity like so many other goods traded in the marketplace. The finest or most adventurous works may not make much money, but of course this shouldn't determine their value or preclude them from publication. It could be argued that literature offers a public good -- the value in what publishers produce lies far beyond what can be determined through pure capitalism. For certain independent publishers, operating as a nonprofit allows them to focus on sustaining the literary arts by taking risks on avant-garde books or edgy debut authors without financial distraction.
Of course, McSweeney's isn't the first independent publisher to operate as a nonprofit. The high-quality literature produced by the likes of Graywolf Press and Coffee House Press exemplifies what nonprofit status can make possible for smaller presses. Though these presses, like McSweeney's itself, may produce occasional hits -- Graywolf published Leslie Jamison's bestselling essay collection The Empathy Exams this year -- they often put out mainstream misses that may well have landed if the focus had been more money-driven. After all, essay collections aren't typically expected to sell strongly, and Jamison's rather intellectual musings on pain and human feeling may not have seemed a likely winner. Nonetheless, we're all better off that Jamison's book (and the rest in the nonprofit indie presses' catalogs) had the opportunity to be developed under the expert hands of editors and make its way to readers.
Jamison signed a major book deal with Little, Brown in the wake of The Empathy Exams' runaway success, underscoring the role independent publishers play in supporting the more experimental and literary arms of major publishers. By focusing more exclusively on riskier, perhaps less universally appealing authors, indie presses sometimes strike gold -- a brilliant, groundbreaking author with broad appeal, prime for publication by a major press. Ben Lerner, whose Leaving the Atocha Station was published by Coffee House Press, is another notable example of this phenomenon. After Paul Harding's Pulitzer Prize-winning Tinkers was published by Bellevue Literary Press, he was picked up by Random House for his next novel. The unconventional catalogs fostered by these presses aren't geared toward efficient money-making, but they are necessary to allow great art to find a footing and an audience.
In its announcement and subsequent press coverage, McSweeney's -- and founder Eggers -- took care to emphasize the opportunities the changeover would make available. "Now there are all these things that seem possible," Eggers told SFGate.com. While McSweeney's has already steered away from high-profit ventures and toward more edgy ones, potential status as a 501(c)(3) organization will allow it to accept donations for projects and expand its offerings to include less financially viable publications.
With publishers increasingly feeling financially pinched, nonprofit status may not be a cure-all, but it's encouraging to see more public discussion of the option. Though we'd all like to see independent publishers like McSweeney's selling more each year, it's vital that some publishers primarily seek quality and artistic innovation.
Related
Popular in the Community