McDonald's Canada continues its leadership in small thinking with its introduction of a two-item line of McTasters, a mini burger and mini chicken sandwich priced at $2.99 each. This gives Canada an alternative to the McPick value platform now playing in U.S. McDonald's.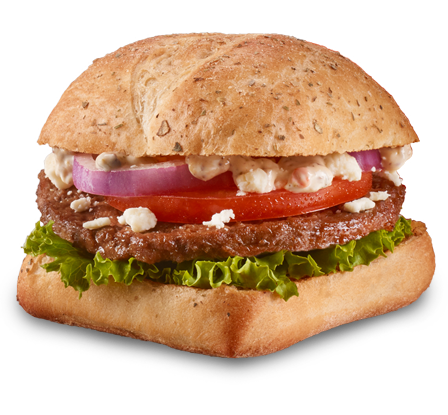 First reported by GrubGrade, the mini sandwiches come in two varieties. The Greek McTaster (above) is a 100% Canadian beef patty with a Mediterranean olive sauce, red onion, leaf lettuce and tomato slice, all on an herb-topped artisan bun. The 370-calorie Italian McTaster (below) is a mini chicken patty topped with Parmesan cheese flakes, leaf lettuce, tomato slice and a Parmesan and Italian herb sauce, on the same herb-topped artisan bun.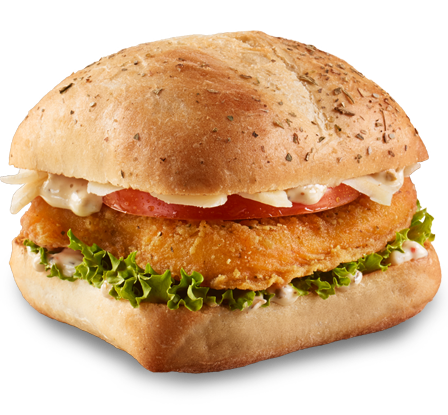 McDonald's has dabbled in snack-size products at least since the introduction of the Snack Wrap--with a chopped chicken patty in a mini tortilla--in 2006, but the McTasters are a step up in class. So, too, was the Mac Snack Wrap that McDonald's Canada introduced in 2009 because it used a half burger patty, for the first time, to create a sort of mini Big Mac in a wrap. The Mac Snack Wrap came to the U.S. in 2010, the year Canada invented the McMini, one of a grilled or crispy chicken fillet on a mini baguette. McTasters aren't half of anything or just a chopped up something else like these previous snacks.
Last May, shortly after taking charge, McDonald's Corp. CEO Steve Easterbrook realigned the chain into four segments: the U.S.; International Lead Markets; High Growth Markets; and Foundational Markets. The idea, he said was to "allow more nimble transference of ideas" among markets in each segment. Canada is in the International Lead Markets group with Australia, France, Germany and the UK., and some sharing seems to have taken place.
The McTasters name comes from Australia, where McDonald's tried a Serious Lamb Taster wrap in 2012 (a smaller version of the Serious Lamb Burger it had introduced). And in October 2014, McDonald's Australia offered a Mini Steak Taster wrap. And McDonald's France has for several years had a line of "P'tit Plaisirs" (small pleasure) mini foods that have included several mini burgers, although the current offer is a P'tit Wrap Ranch mini chicken wrap. But if best practices on menu, marketing and operations can be shared more easily, it can only help McDonald's continue its rebound efforts.