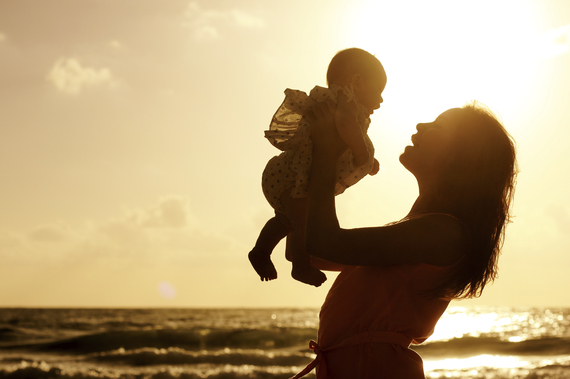 Hello, and welcome to my new blog, MD for Moms.
My name is Carly Snyder, and I am a mom of three kids--ages 8, 5 and 7 months old--and a
. I know I'm not the only one juggling between being spending quality time with my kids and husband, working, being involved with my kids' school, and finding a balance that also allows me to support my
. Many moms are familiar with some form of my experience, trying to make it work in a way that hopefully is fulfilling and, dare I say, enjoyable.
In this blog, I hope to do several things:
-- Connect with moms on relevant issues, coming from two distinct vantage points:
1. a physician specializing in the identification and treatment of women's mental health-based conditions and concerns, who has a distinctly holistic approach to care.
2. a mom of three young children who are my greatest joys, at times my greatest frustrations, the sources of my greatest fears, and ultimately my greatest loves.
-- Share the latest medical information relevant to mothers and their families focusing on conventional, as well as alternative treatment options with safety in mind.
-- Respond to current events that are important to moms, from a medical point of view.
In my first few posts, I will begin to explore some issues that are rarely discussed but often experienced: eating disorders in mothers, and the necessity of retaining personal identity in order to enjoy motherhood.
Our society's obsession with the pregnant body, weight gain in pregnancy and the postpartum body is painfully obvious. We can see it everywhere from the nightly news hook, leading with 'Many women are gaining too much weight in pregnancy, and this could be putting them and their babies at risk - stay tuned at 11...' to the ubiquitous "entertainment" magazines lining the shelves extolling celebrities' rapid return to their prebaby bodies, and how you can do it too.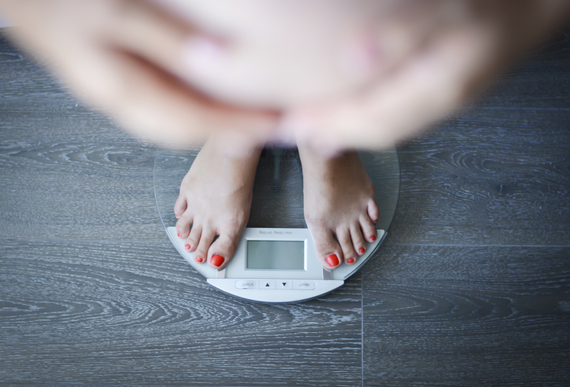 From the moment a woman is pregnant, she is reminded not to gain too much weight, not to eat for two, etc., and this can cause unnecessary (and potentially dangerous) anxiety. On the one hand, it's important to have the information, as excessive weight gain is dangerous, and can cause real risk in the form of gestational diabetes among many other issues.
However, for many healthy women who exercise, eat well and otherwise care for themselves prior to pregnancy, this excessive focus on the number on the scale is not a healthy obsession in pregnancy, and can negatively affect their initiation into motherhood. Which is a real shame.
Personally, I have been shocked since having my third baby how so many people feel comfortable commenting on my post-baby body, including a male Citibank teller, who just congratulated me on my figure this week.
We can all agree that an unknown man, such as my bank teller, has no right to discuss a woman's body, but what about a well meaning lady-friend, next door neighbor or even a sister or mother-in-law? Why do we, as women, want to engage in banter about measurements of hips and thighs, butts and boobs? It seems well meaning, but in fact can have profoundly negative consequences.
Our culture's acceptance and encouragement of 'getting your prebaby body back' has led to a ritualistic dialogue that, when lacking, can leave a woman questioning herself. And how should a woman feel if people do not comment in a positive way about her figure?
More to come in the next post, so please stay tuned.
Related