Hair possesses a power to elevate or destroy that every woman struggles to harness. When I saw a copy of Me, My Hair, and I: Twenty-seven Women Untangle an Obsession, a new essay collection compiled by Elizabeth Benedict, I was accordingly prepared to love it. The owner of a full head of fine, frizzy, dirty blond hair that I've been chopping and blowing out and curling and spraying into submission since high school, I knew what a pain point hair could be for a woman. The topic seemed ripe for discussion.
Even better, it looked like it would dig into the full spectrum of female experiences. The cover displays stylized illustrations of eight women in profile. No two are alike: a black woman sports an Afro, and another braids; the white women are blonde, gray-haired and redheaded. One woman has her hair shaved into intricate patterns.
Beyond the cover, however, the promised diversity melts away, like a desert oasis that seemed to shimmer invitingly on the horizon. There are more black women on the cover than in the collection -- there's just one essay by a black woman contemplating her relationship with her hair. Trans women also face complex pressures about their hair throughout their lives, but this experience also goes undiscussed. Around 20 of the 27 contributors appear to be white; one of the white writers discusses her dreadlocks, another caring for her adopted biracial daughter's hair.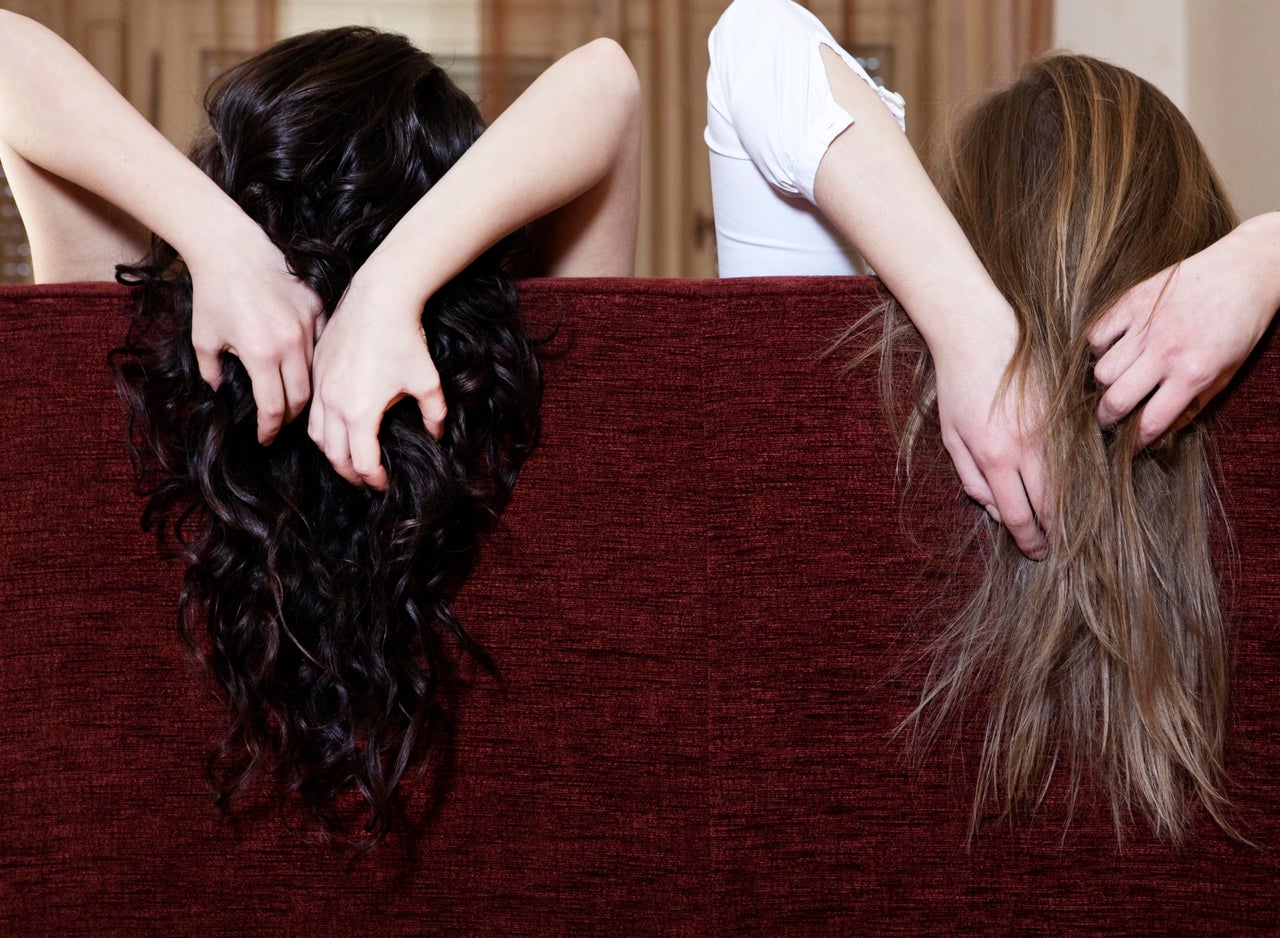 It seems absurd, on its face, that an essay collection about women and their hair would lack diverse perspectives from black women in particular. Benedict even cites, in her introduction, Chris Rock's hit documentary "Good Hair," which tackled the fraught position of natural hair in the black community. "'Good hair,'" writes Benedict, "is smooth and soft." Though she doesn't much get into why, contributor Marita Golden does: pressing out the kinks and curls in black hair, thus looking more similar to white women, made it somewhat easier for black women to be "accepted by and successful in both the Black and the White worlds."
Natural black hairstyles are still today, and were even more so in the past, denigrated as coarse, unprofessional. "I was not to face the world until my hair looked as near as it could to 'good hair,' also known as 'White girl's hair,'" Golden recalls. Golden now wears her hair natural.
This perspective, unfortunately, is the only real insight from a black woman about her relationship with her hair. By default, Golden seems to be the writer designated to educate us about the entirety of the black hair experience. Though her story is also deeply personal, it carries the weight of speaking for an entire cultural history. Surely other black writers could have shared that weight, and not only shown a broader cross-section of the black female experience with hair, but also allowed those women to have a more specific, personal message.
In contrast, the multitudes of white writers who share their hair journeys often seem oblivious to anything outside of their personal battles to optimize their hairdos. Certain motifs pop up again and again: The joy of finding a good, albeit pricey, stylist; frustration with frizzy hair that didn't quite conform to the popular styles of their teens; flippant comparisons between their own frizzy hair to Afros; self-satisfied anecdotes about how nice their hair has become through proper maintenance (highlights, products, haircuts).
"The multitudes of white writers who share their hair journeys often seem oblivious to anything outside of their personal battles to optimize their hairdos.""
Over the course of the collection, white women bemoan that their hair, either curly or straight, failed to fit the style they'd longed for as a child. (Surely someone must have had the right hair texture at some point!) Several describe the expensive, occasionally celebrity-frequented salons where they now get their hair cut and colored. One lists every hair product she owns to smooth her frizzy hair when it's curly or keratin-treated, and the price of each. These experiences aren't illegitimate, but they're vastly overrepresented.
Anne Lamott, a white writer, discusses her transition to dreadlocks at the encouragement of a remarkably attentive black neighbor, Marlene. Though she notes, in passing, that it felt "presumptuous to appropriate a black style for my own liberation," this concern immediately falls by the wayside. "Mostly," she writes, "when I thought about having dreadlocks, I felt afraid and disloyal. Dreadlocks would be a way of saying I was no longer going to play with the rules of mainstream white beauty." It's an understandable argument, but it hints at an uncomfortable history of white women using traditional black hairstyles to appear more exotic or edgy.
In reality, black thinkers have pointed out, these styles are far more accepted by society at large when they appear on a white head than they are when black women wear their own natural, culturally significant hairdos. When she got dreadlocks, Lamott recalled, the black women who attended her church "were ambivalent at first. I think it made them a little afraid for me." Maybe they were, but the possibility that they might have been offended or resentful has to be considered, as well.
Another white writer, Honor Moore, celebrates her long, smooth hair, which she's allowed to go gray. Toward the end of her essay, she recalls, with irritation, a conversation with a young black filmmaker, a "near celebrity," who suggests she shave a patch of hair above her ear. Moore is so appalled by this suggestion, which she deems an insinuation that a hairstyle change is needed to make her as cool as the filmmaker, that she seems unembarrassed by her hostile response, asking defensively why she would want to do that. When the filmmaker responds that it would be a fun change, that it would always grow back, Moore insists repeatedly that she doesn't want something new, and that she knows it will grow back but she just doesn't want to.
"Why does she insist?" Moore asks, rhetorically. (Maybe, I think, because she's baffled by Moore's over-the-top reaction.) It'll grow back, says the filmmaker, "as if I, the queen of hair, of the endlessly growing mop of silken locks, don't understand that hair grows."
Reading this felt akin to hearing a white man with a banking job derisively tell a minority woman that he knows perfectly well that he'll get another good job if he decides to change employers. In most of the world, Moore's long, silky hair puts her at a significant advantage over a young black woman, especially one with natural or creatively styled hair. Her pique at having another style for her universally admired hair proposed, by a woman who almost certainly grew up receiving messages that her natural hair wasn't just worth changing, but inherently ugly and wrong, seems painfully solipsistic, like much of this collection.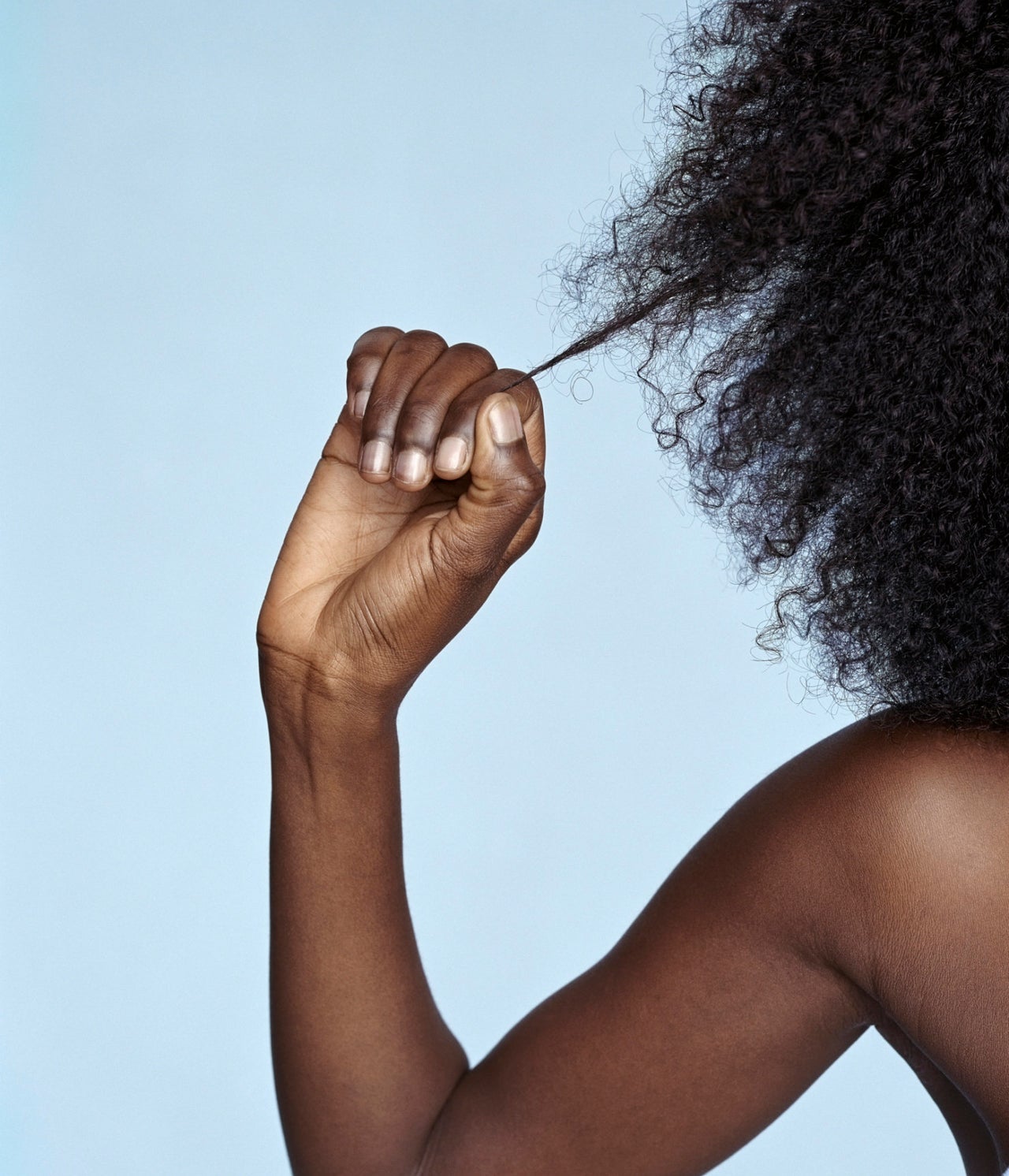 There are some truly beautiful, poignant essays in this collection -- Suleika Jaouad on losing her mane of hair to chemo, Bharati Mukherjee on her Bengali Hindu family's quest for perfect, thick hair, Deborah Jiang-Stein on connecting to both her birth mother and her adoptive mother through hair, Hallie Ephron on the conflict between her youthful desire for perfect hair and her budding athletic gifts, Julia Fierro on facing backlash for letting her little girl cut her blond curls short, and more.
But too much of the collection reads like Benedict gave a cross-section of white, upper-middle-class New York writers an assignment to simply tell their story of their lifelong relationship with their hair, without considering how many redundancies might result. Sure, nearly every woman struggles with accepting her hair, in a society in which lustrous, long locks are considered the crowning attraction of a woman. We're pressured and goaded to invest enormous amounts of money in maintaining our tresses, in comparison to men -- the expenses of being a conventionally groomed woman are truly staggering. This deserves discussion.
Still, it's too easy to let white, straight women who mostly adhere to society's norms of feminine beauty dominate this discussion at the expense of other narratives. The strength of an anthology, especially an anthology on an issue that so directly evokes differences between ethnic, racial, class and cultural backgrounds, is the capacity for a broad, diverse representation of experiences. It's a shame that Me, My Hair, and I doesn't take full advantage of this opportunity.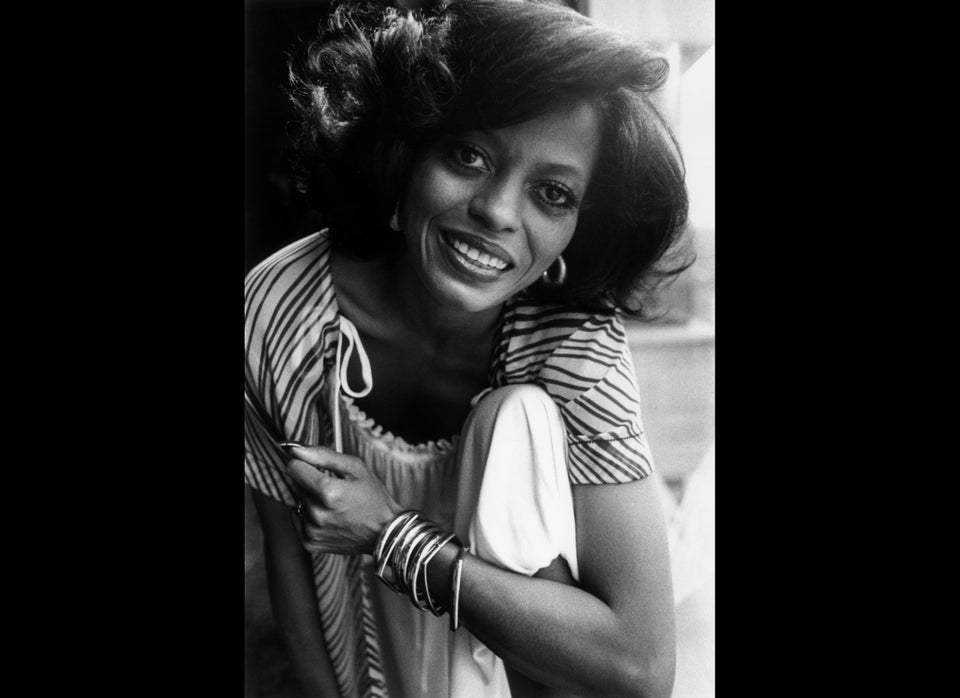 Black Hair Icons Over The Years
Related
Popular in the Community