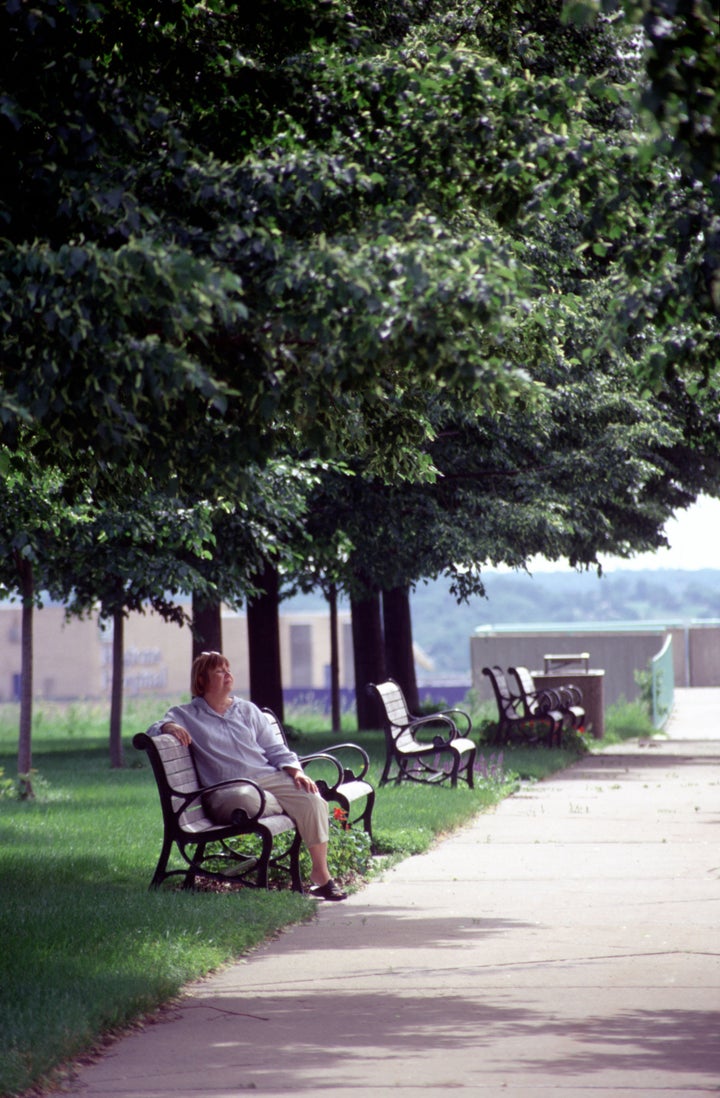 Ten years ago I knew what my husband enjoyed doing, what he liked to eat, who his best friends were and which friends of mine he liked and didn't like. I also knew which snacks my children preferred when they came home from school, what TV programs they watched, what activities they most enjoyed, who their friends were and what they needed from me. I also knew all the relevant information for every one of my close friends, about five in those days, and constantly updated the details as needed. What I didn't know was what I enjoyed, what activities I did for fun, or even what mattered to me. I was too focused on everyone else; that was my job.
Because I'm the person I am, when I realized that was how I was living my life and that it wasn't healthy, I spent quite a bit of time trying to figure out where I had learned these behaviors. Of course, my mother took care of all of us, was always there for her friends, and waited on my Dad. But I can't blame her for the pattern -- my father was totally complicit. The only way my mother was able to opt out was to have a heart attack, and then all of us had to take care of her. That didn't seem a good option to me; the very thought made my blood run cold. What had I learned in school, from the mothers of my friends, from other guys I dated? Much the same message, and since I wanted to be loved and thought I might be too chubby to qualify for that perk, I took charge.
The problem was that when I realized this I really did not know what I liked to do anymore. I started slowly. I loved swimming, so I decided to go to my club five days a week, not just three. Then I remembered that I had enjoyed walking with my kids when each of them was little and in a stroller. I went right back to Mar Vista Park, at first walking around the park once, but graduating to twice within a couple of weeks. I did enjoy it, and it was good for me. What about things that weren't particularly good for me? What about them? I loved talking with my friends, and 'never had the time' to do so for as long as I could remember. Although my husband obviously resented the hours I was beginning to give to this activity, I persevered. Not surprisingly, my friendships flourished. The marriage didn't do so well, but its demise wasn't terribly surprising. When it came, I had all the support I needed from all those friends.
I was alone for six years, by which I mean 'not in a relationship.' But I certainly was not alone. If anything, I didn't have enough time to myself. I had to carve that out as well. I spent many hours reading, along with daydreaming. As a writer, that's how I come up with new stories. I practiced saying 'no' without seeming harsh to get that time to myself, and learned to say it to my daughters and with those very same friends. Eventually I learned to do the same thing with the men I dated. Those who were obviously upset with my boundaries were quickly sent away. Finding one who enjoyed his solo activities as much as I enjoyed mine was not so easy. I was willing to be 'alone' the rest of my life rather than give up the 'me' I had come to know.
But that wasn't meant to be. After six years, I contacted a man I had loved over 30 years before. I was otherwise engaged -- literally -- all those years ago, so I hadn't pursued the relationship. I tried to find him because I wanted to learn what had happened to him, not to find romance. We talked for hours and hours the first time we met, and one thing led to another, much to our mutual surprise. It wasn't easy to figure out together time and alone time, but we both believed in the concept, and that made all the difference. In addition he found it insulting when I tried to take care of all his needs. He made it very clear he could do that himself, and furthermore, wanted to help me with mine. Oddly enough, that wasn't easy for me. But it has gotten easier! Now my focus is on me, him, and us. We're both a lot happier than we were in our marriages. So I'd say all the work has been worth the effort.

REAL LIFE. REAL NEWS. REAL VOICES.
Help us tell more of the stories that matter from voices that too often remain unheard.