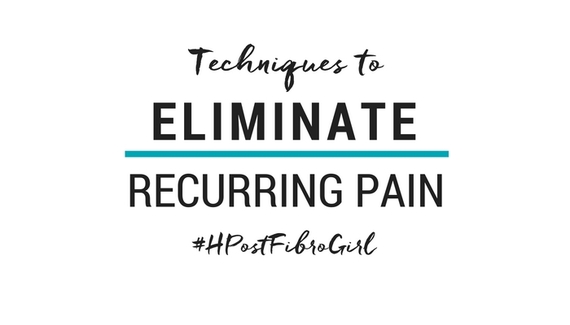 Heal Your Chronic Pain: Understand The Source Of Recurring Pain and Learn Effective Techniques To Eliminate It.
If there's one thing I know for sure, it's that you and I are always looking for ways to ease our Chronic Pain symptoms and learn more about the causes of them. Something that has proven invaluable in my healing journey is hearing from health experts from across the world of wellness. Today, without asking you to make an appointment, pack your bag and board a plane, I invite you to join me for the 2016 Heal Your Chronic Pain Summit. Over 21 health experts have come together to share tips on how to get rid of your pain for good through simple techniques, extremely efficient methods, and the newest in holistic health.
What I'm about to share with you is exciting for three reasons:
It's a free education that will literally CHANGE YOUR LIFE.
I'm one of the experts!! My interview will be released on December 8th.
You can watch experts from all over while you stay home in your comfy pajamas, snuggled up in bed.
This video summit, hosted by Pilates Instructor and Corrective Exercise Specialist,
, is happening because Eva's personal journey took her from years of severe pain to finally having her life back and living pain-free. Now her passion is to help others eliminate their chronic pain and feel alive and well. Thank you Eva!
Just a few of the experts

Join Maggie Phillip's PhD 10 step program for reversing Chronic Pain here.
Erik Dalton PhD is the founder of the Freedom from Pain Institute. Learn more about his pain-management modality Myoskeletal Alignment Therapy here.
Jessica Drummond Click here to find out what the Founder and CEO of the Integrative Women's Health Institute prescribes her clients with chronic pain to improve their anxiety.
For my friends up north, check out one of Canada's leading chiropractors, Chris Oswald PhD.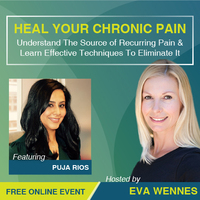 You deserve to live pain free.

The healing has already begun. To join in, follow this link http://bit.ly/2fLUn4i
I'll see you at the summit!
"Me vs. Fibromyalgia" is a biweekly, one-of-a-kind series designed to give readers and warriors affected by Fibromyalgia a comprehensive look into the facts of the disease and the story of a driven, high-achieving business woman who wouldn't take no for an answer. I've chronicled eight years of experience with Fibro including chronic pain and fatigue, low energy, doctors, relationships and more, and hope to offer answers and support to those who seek them.
Disclaimer: I am not a doctor. All information presented should be regarded as friendly advice and opinions based on my own experience and research. I am not making an attempt to prescribe any medical treatment and the information contained in this blog is not intended to replace a one-on-one relationship with a doctor or qualified health practitioner.