Who's to say Valentine's Day is only about champagne, chocolate and roses? Don't get me wrong, I will gladly cheers to you with a glass of Moët, but this year especially, it's about way more than that for me.
It's about showing gratitude to those who keep me going when I've run out of spoons and inspiring me to rise above this disease when I feel like getting out of bed is impossible. In addition to my tremendous support systems at home and at work, there's another special group whose support and feedback have had a huge impact on my life. You, my online tribe!
As a huge thank you and in hopes that you'll get as much out of these networks as I do, I'm sharing my list of must-follow online experts and groups and a ⋆BONUS GIFT⋆ at the end of this post.
This is an opportunity to connect with compassionate and encouraging people going through very painful struggles, just like you. These people don't doubt the realness of your disease, they get it. This huge, badass Chronic Pain community has had my back every step of this journey, and guess what? They're ready to have your back too.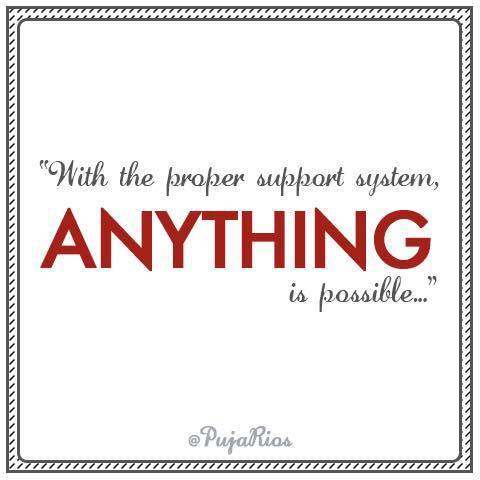 This ultimate list of who shines online covers advocacy, motivation, diet, mantras and the newest treatments in the Chronic Pain world. Just click each link and "like" or "follow".
Facebook
Twitter
Instagram
These friends are perfect when I need a pick me up, a laugh, or just someone who understands exactly what it's like living with Chronic Pain.
⋆ BONUS GIFT ⋆ Dust off your colored pencils and escape into zen mode. The talented Anne Manera has recently released, Fibromyalgia Mantras: A Coloring Book for Fibro Warriors & Chronic Pain Heroes, and is gifting you a free download of one of our favorite mantras for you to color. Claim your gift here.
These resources are truly invaluable. I'm extremely grateful for each of them and for you- my online tribe- and all who have supported me on my Fibro Journey. Together we are so much stronger!
"Me vs. Fibromyalgia" is a biweekly, one-of-a-kind series designed to give readers and warriors affected by Fibromyalgia a comprehensive look into the facts of the disease and the story of a driven, high-achieving business woman who wouldn't take no for an answer. I've chronicled eight years of experience with Fibro including chronic pain and fatigue, low energy, doctors, relationships and more, and hope to offer answers and support to those who seek them.
Disclaimer: I am not a doctor. All information presented should be regarded as friendly advice and opinions based on my own experience and research. I am not making an attempt to prescribe any medical treatment and the information contained in this blog is not intended to replace a one-on-one relationship with a doctor or qualified health practitioner.
Related