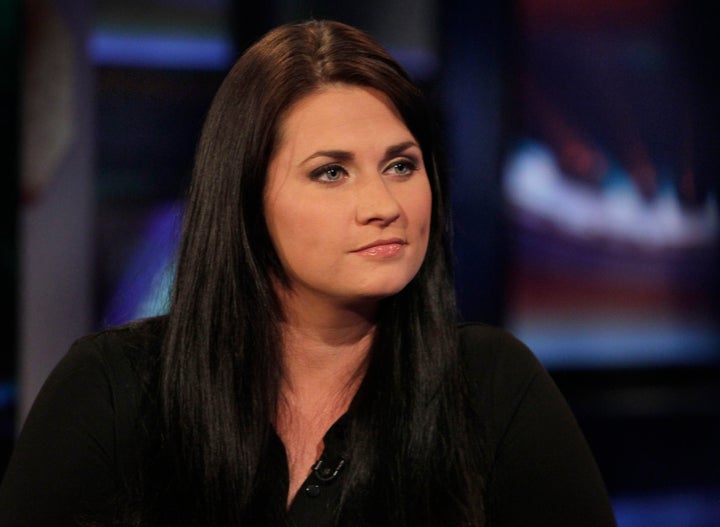 Congressman Anthony Weiner (D-N.Y.) admitted Monday to having inappropriate online relationships with six women. Now, one of those women is speaking out.
Meagan Broussard, a 26-year-old single mother from Texas, says that she exchanged dozens of sexually charged photos, emails, and Facebook messages with Weiner over the course of a month.
It began innocently enough, she says. "On April 20, I clicked on his Facebook page that I 'liked' a video of Rep. Weiner addressing a gathering of construction workers in Washington, DC," she wrote on Andrew Breitbart's BigGovernment.com site, where the photos of Weiner shirtless first appeared Monday, prompting Weiner's confession.
"I commented that it was 'hot.' That's the only way I came into contact with him at first."
"From there, he introduced himself to me over Facebook Chat," she continued. "Within an hour, we were sending messages back and forth. It became an everyday correspondence."
Broussard says she suspected Weiner was corresponding with other women. "This is something that's regular, he's done all the time, he's comfortable," she recalled thinking when Weiner began corresponding to her, in an interview with Sean Hannity scheduled to air on Fox News Tuesday night.
Not all the messages were sexual, she told Hannity. "They weren't always like that. But, most of the time it
was, hey, how are you doing, what are you -- you know. And it went on from there."
She said she sent Weiner photos of herself, but not risque ones. "There's PG-13 ones, but nothing that I would ever be embarrassed about," she said.
ABC News also said that it "licensed" photos from Broussard.
"All of this still makes me really nervous. I live in a small town. I don't want this and all the anxiety that comes with it," she wrote on BigGovernment.com. "I was worried that all of my personal messages and photos were going to come out, and so I came forward. I just hope to be left in peace."
Popular in the Community